Henan KuangshanCrane based on intelligent, green, high-quality development of intellectual advantages, the implementation of high-quality goods strategy, help Shanxi Steel Group to achieve transformation and upgrading.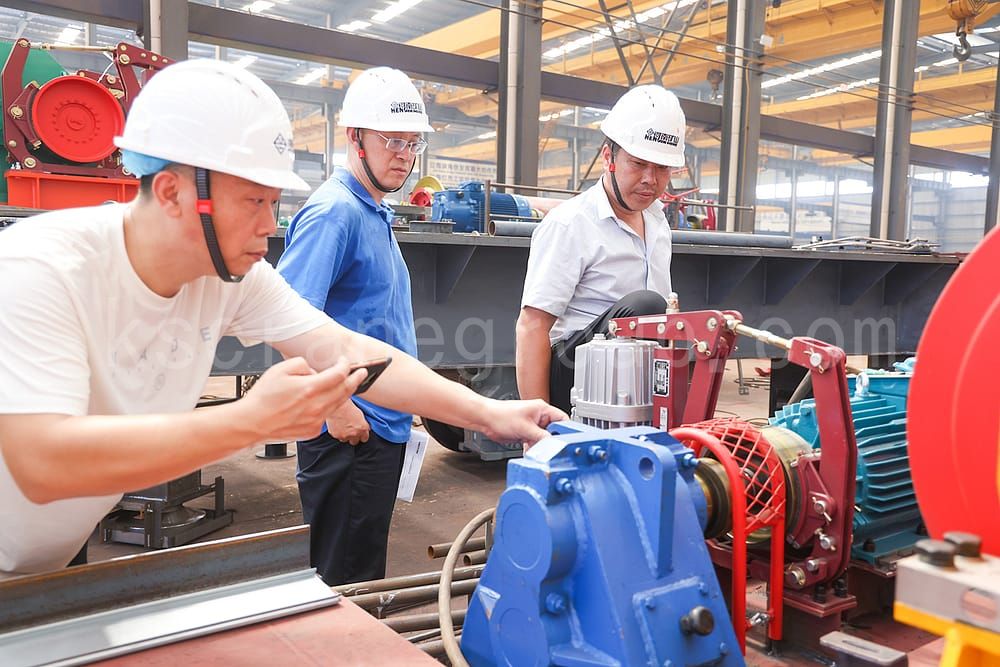 Recently, in the company's large project crane production and manufacturing site, by Xi'an Haiven Xincheng Inspection and Testing Consulting Co., Ltd, Chongqing Saidi Engineering Consulting Co., Ltd. composed of A inspection expert group, braving the heat, striving for excellence, strict quality control, the Shan Iron and Steel Group project cranes acceptance, through the on-site inspection of the crane parameters, and check the crane related records and data, each inspection item is in line with A inspection requirements, successfully passed the expert A inspection.
The cranes are used in the transformation and upgrading of key projects during the 14th Five-Year Plan period of Shaanxi Iron and Steel Group. Henan Mining contracted 16 sets of crane sets for this project, with the following technical advantages:
The hoisting mechanism adopts the stator voltage regulator speed control system, and reserved communication interface. The large and small cars adopt frequency conversion speed regulation to increase the smoothness of lifting;

Equipped with PLC control and touch screen monitoring system, accurate positioning, fault intuitive and controllable, improve system safety and reliability;
Equipped with high-performance speed control system, "green, environmental protection, intelligent" as the core design concept, increase redundancy design, to facilitate the later intelligent upgrade.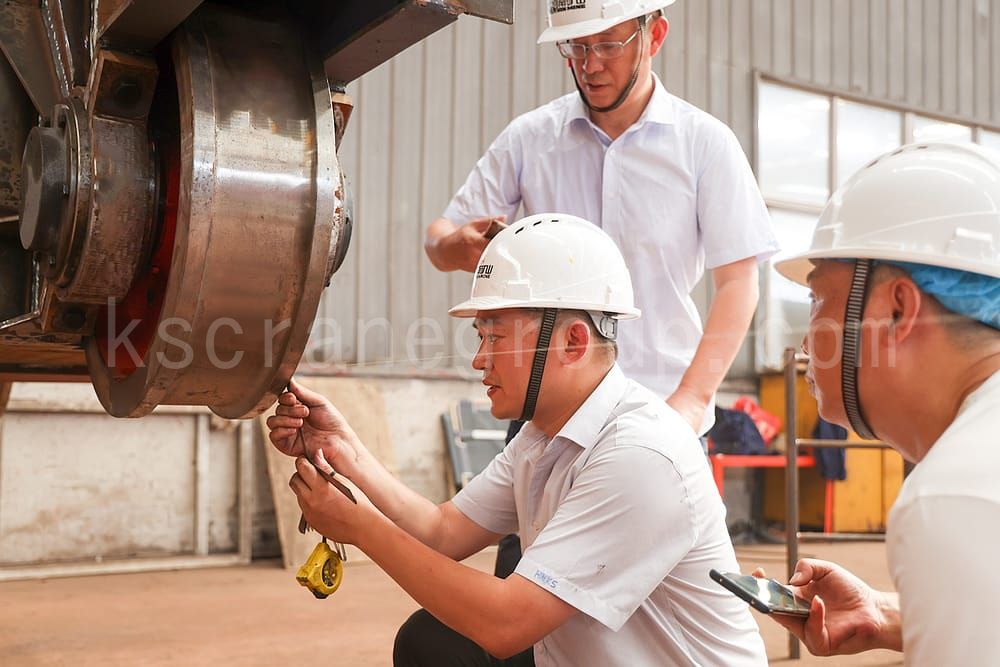 In the face of customers on the crane product performance design, quality technology, operational accuracy and other stringent requirements, Henan KuangshanCrane adhering to the "tree awareness of excellence, create high-quality manufacturing" concept, customer-centric, relying on its own industrial chain agglomeration advantages, from high-quality components to the machine, the implementation of the whole process of quality control, fully guarantee the project product manufacturing, and achieve delivery on schedule, to obtain the customer's satisfaction. The project was delivered on schedule and highly affirmed by the customers.
Sincere cooperation to create high-quality projects, Henan Mining joins hands with Shaanxi Iron and Steel Group to create new glory!