Overhead Crane with Carrier-beam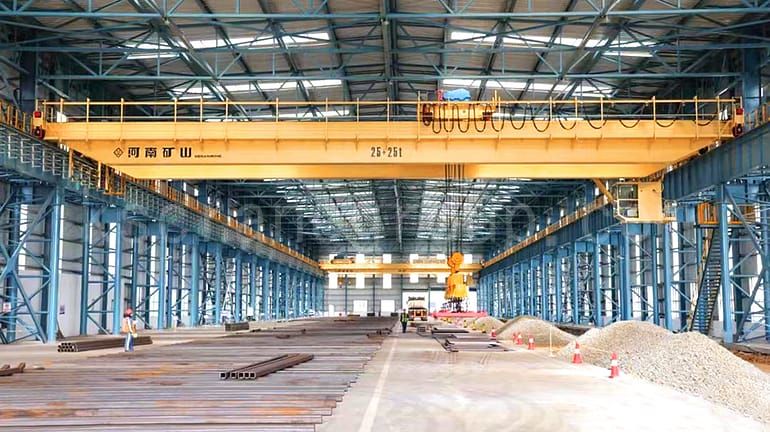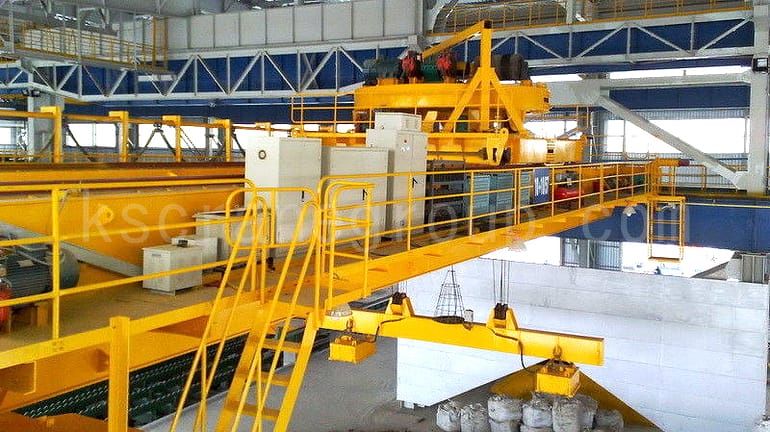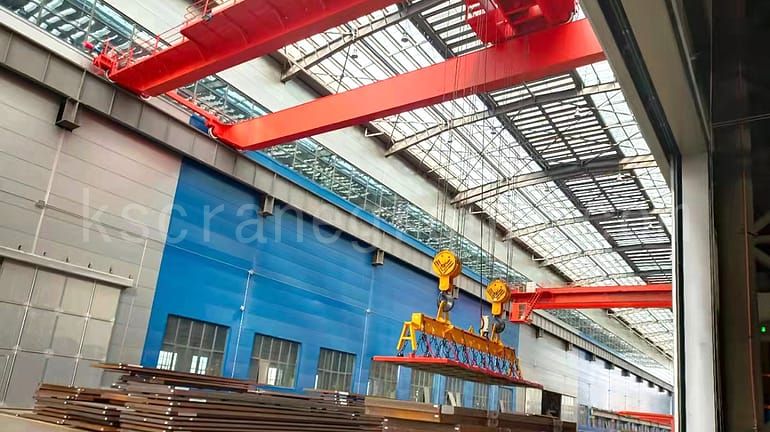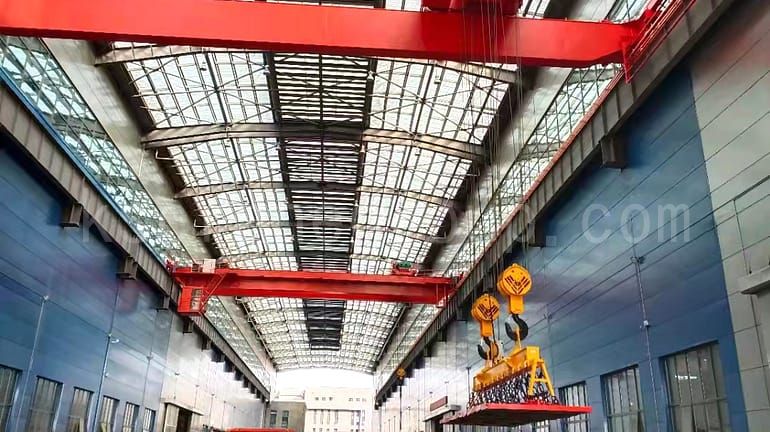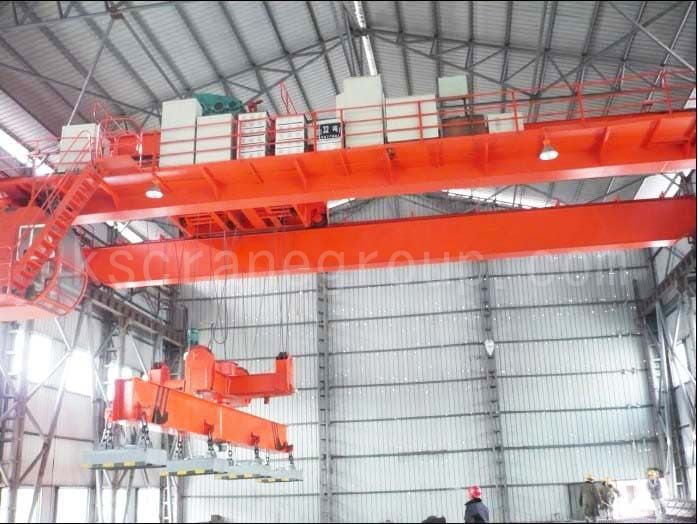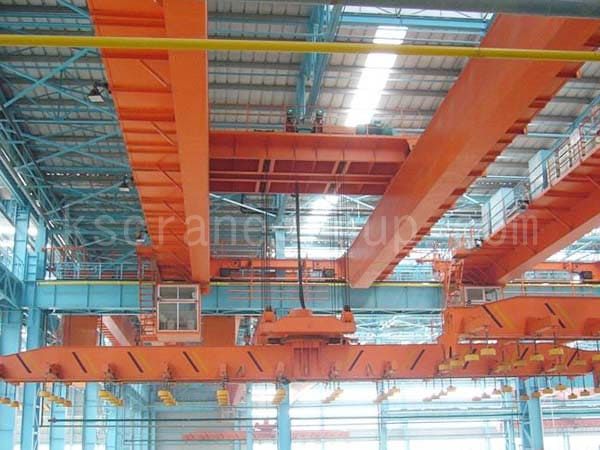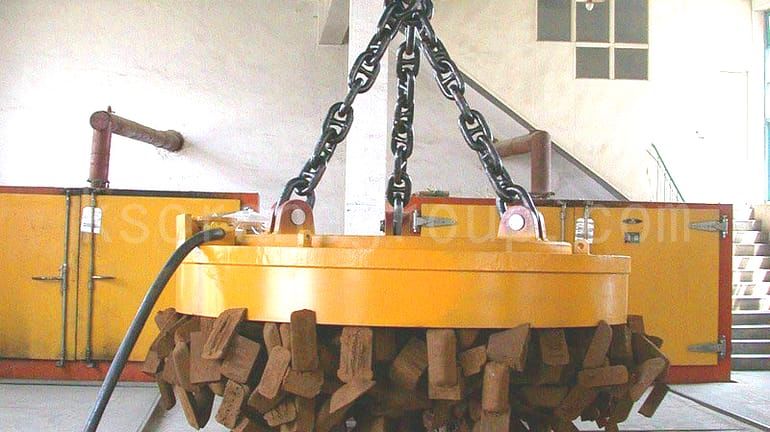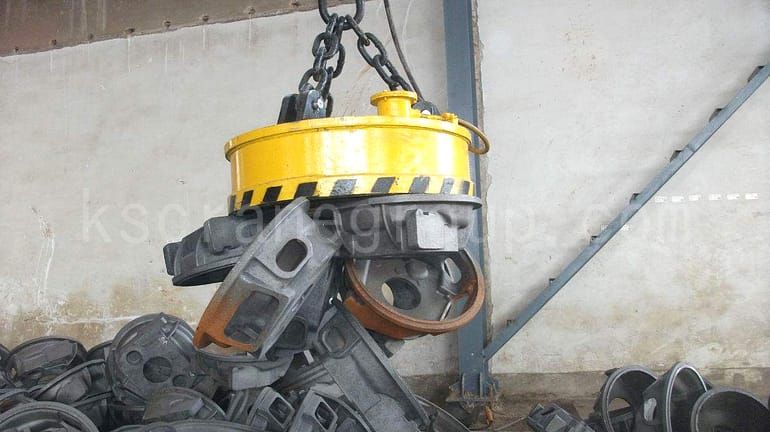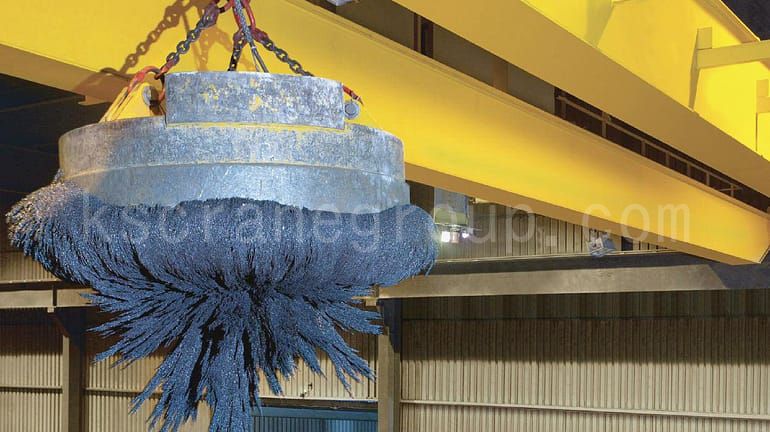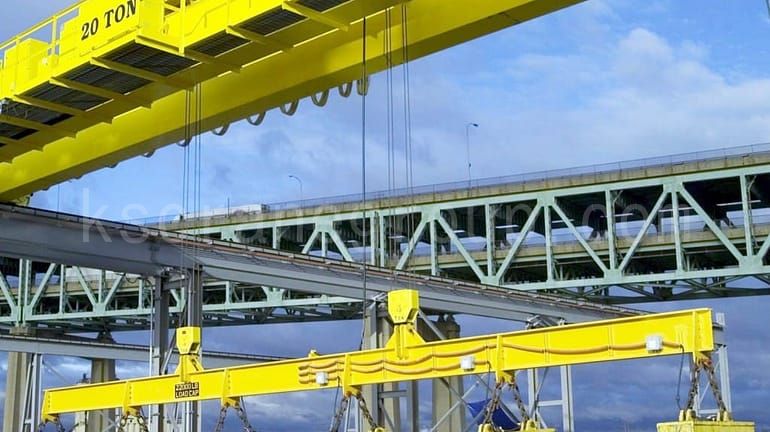 Products Description
Overhead crane with electromagnetic beam is a specialized crane for lifting and moving steel products, steel plates and steel pipes. This crane is constituted by girder, traveling mechanisms, lifting trolley, electric parts and electromagnet spreader. The electromagnetic suction force of this overhead crane can last 10 minutes after power off. And the shape of electromagnet spreader could be customized bases on the shape of materials to be lifted.
There are 2 types of electromagnet spreader: electromagnetic chuck and electromagnetic beam. And electromagnetic beam can also be 2 kinds: non-rotating beam (vertical or parallel to main girder) and rotating beam (Upper beam or hanging beam).
The crane has slewing carrier-beam, is applicable to the fixed span at indoor outdoors of steel mill, shipyard, port, yard and storage etc. It is used for loading, unloading and carrying steel plate, profile steel, and spool etc. It is especially applicable to lift material of different specifications and which needs Horizontal rotation, The carrier-beam is cross structure, which is reliable and has good safety features, and has a certain function of preventing swinging, The lower part of the carrier-beam can bring special lifting appliances, such as magnetic chuck and tongs etc.
Features
Heavy duty slip ring motor, IP54 or IP55, insulation class F or H, soft starting and smooth running.
Wheels, wire rope drum, gears, couplings are processed by CNC machine center, Top quality control.
Siemens or Schneider main electrical parts are used for durable and safe operation.
Safety device
Weight overload protection device.
Lifting limit switch and traveling limit switch.
Emergency stop system.
Zero voltage protection.
Phases protection device and so on.
Top quality long time bearing polyurethane materials buffer.
Notes: Working duty is A3-A5 according to the use grade and load-up condition; All the cranes are equipped with overload protection device,emergency stop system and so on.