Tongs Overhead Crane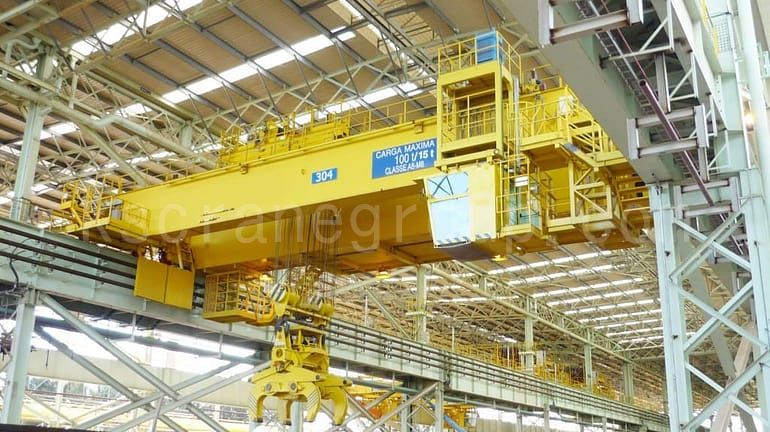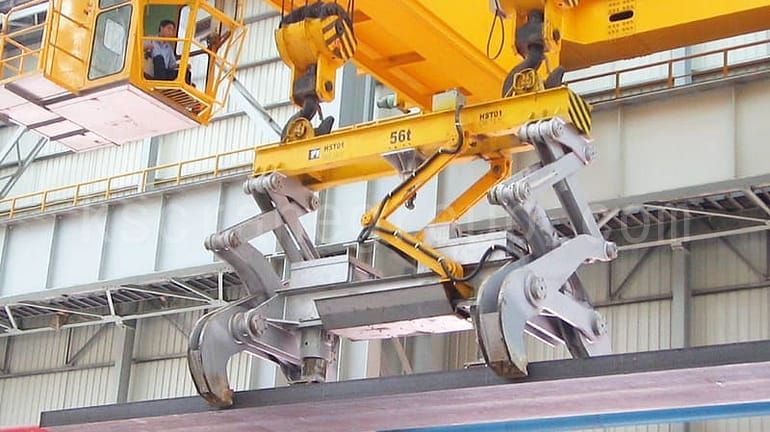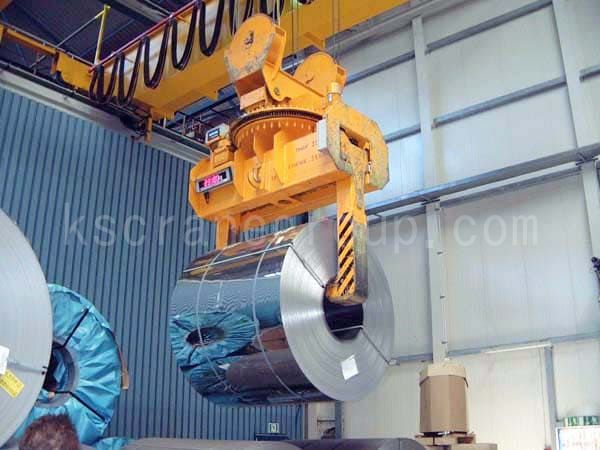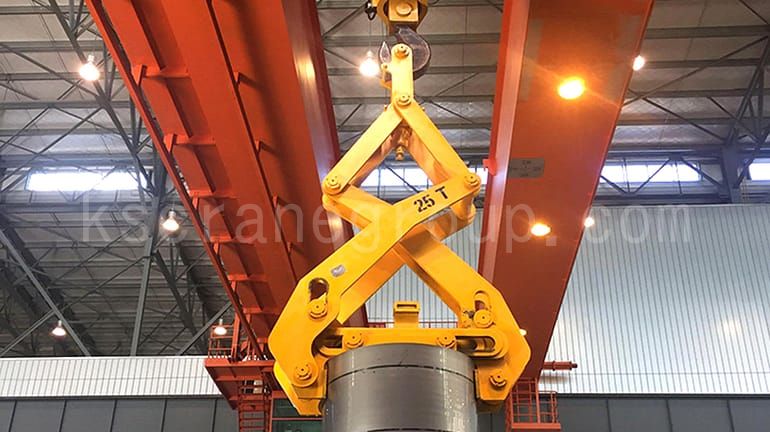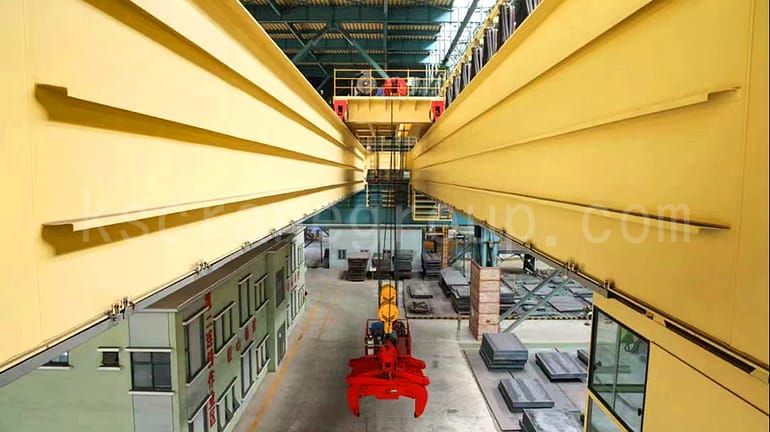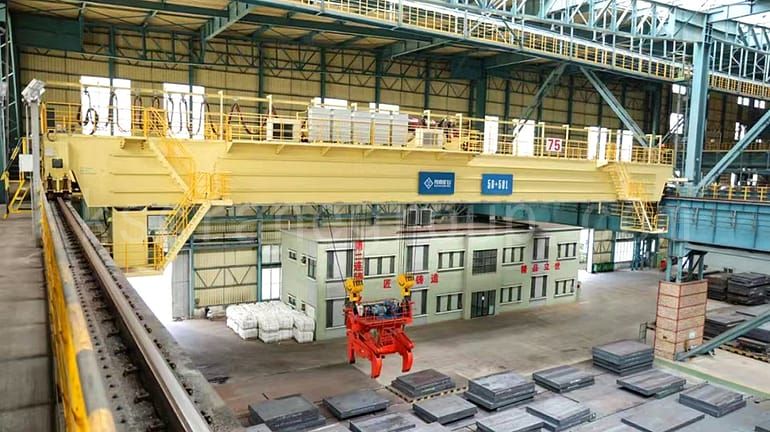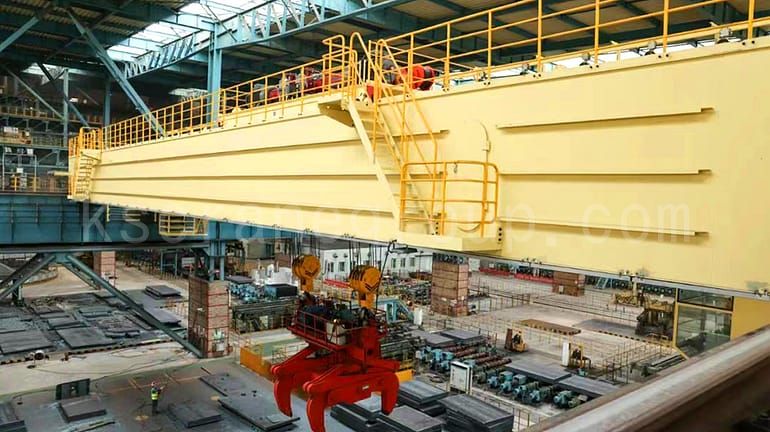 Products Description
The tongs overhead crane is perpendicular to the girder, is used in the fixed span at indoors or outdoors of steel mill,shipyard,port and storage,etc.
It is used for loading,unloading and carrying slab of steel plate or profile steel,etc.
It is especially applicable to lift slab of different specifications,different kinds of tongs can be equipped in it to meet the requirements of lifting according to the specifications(Different thickness,length and pieces,etc.) and weight of the lifted materials.
The followings can be supplied according to the user's requirements:speed governing of the mechanisms, overload and warning, remote control, PLC control, failure detection and display system, etc.