Foundry Overhead Crane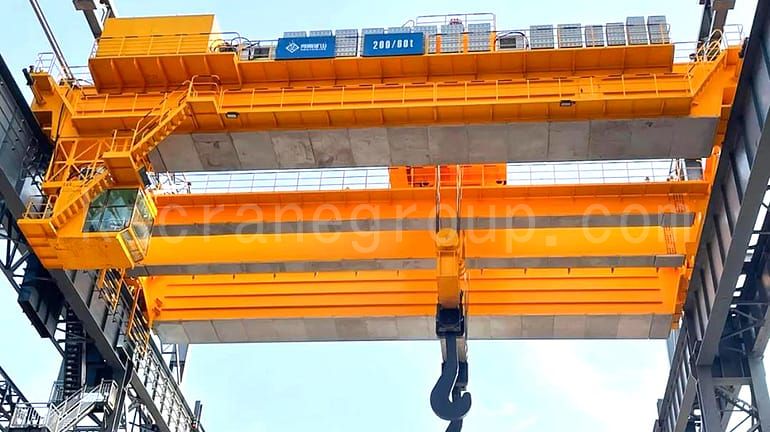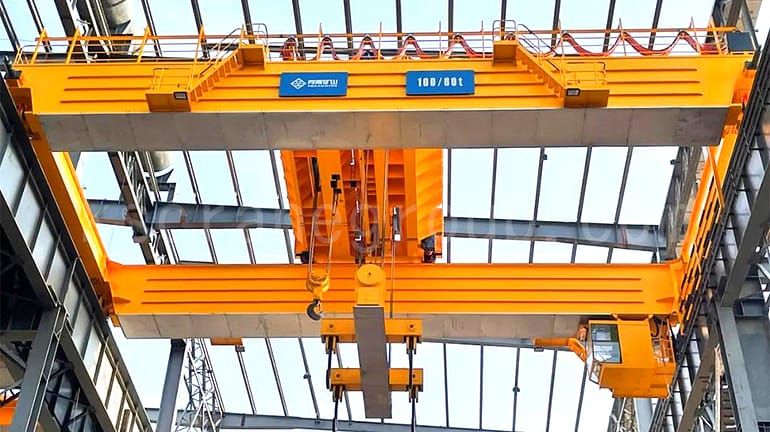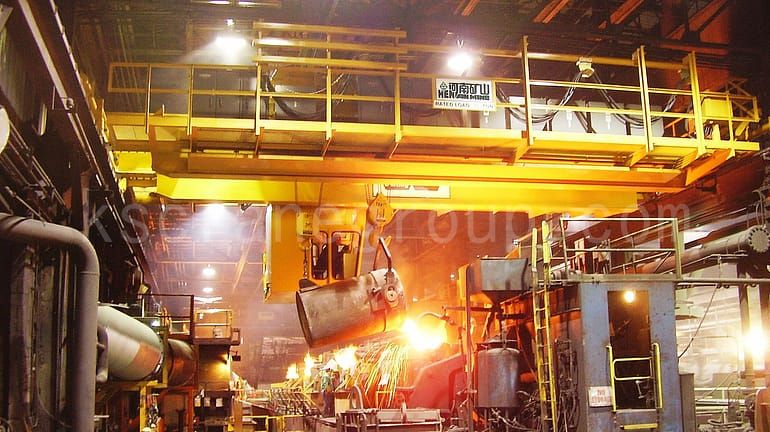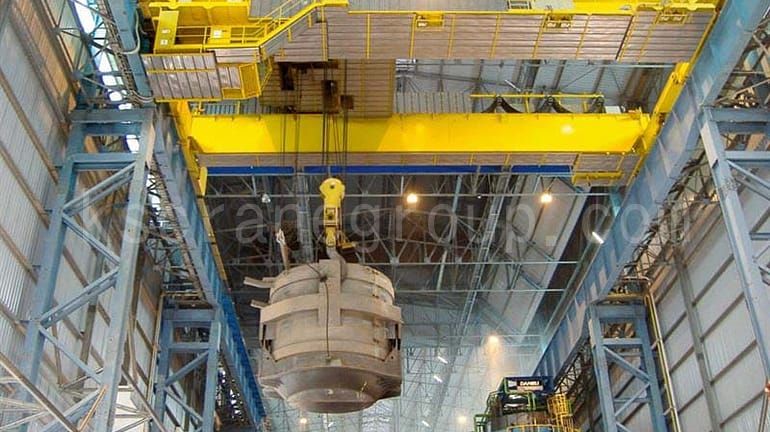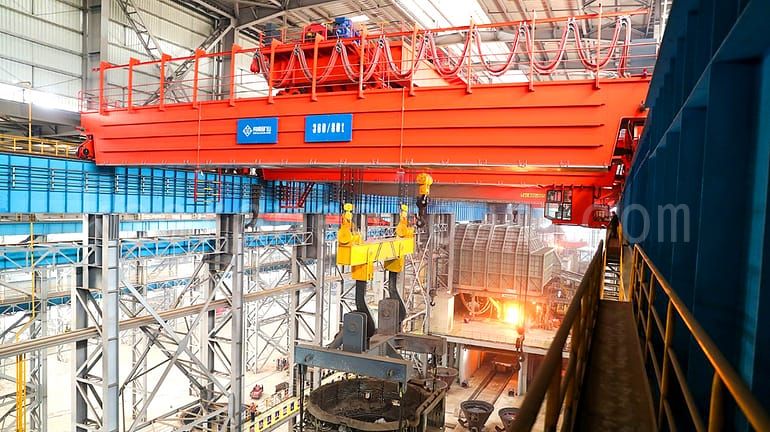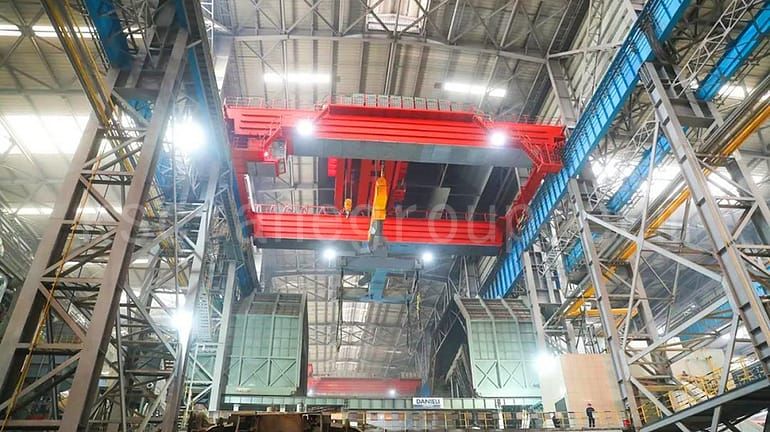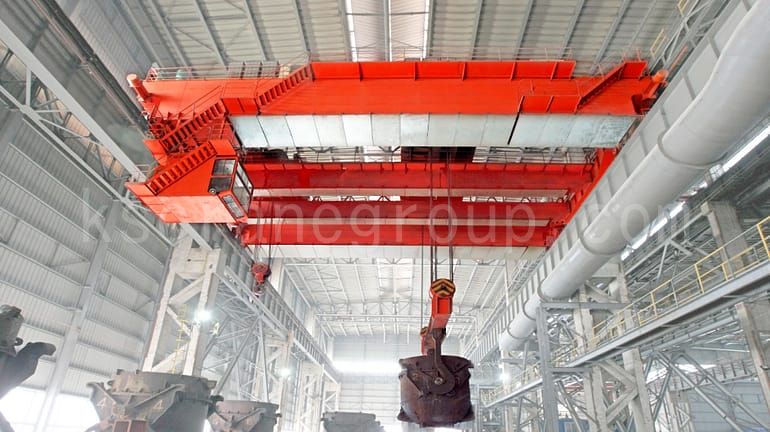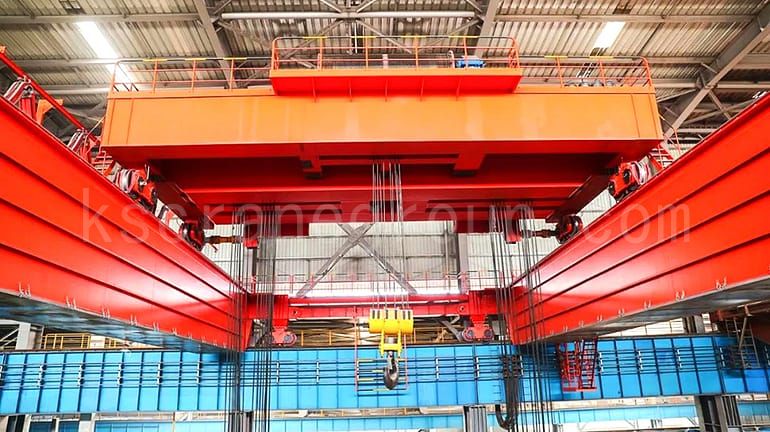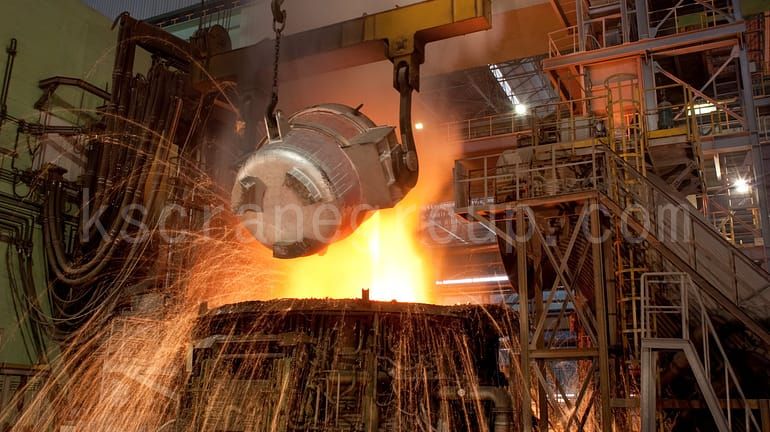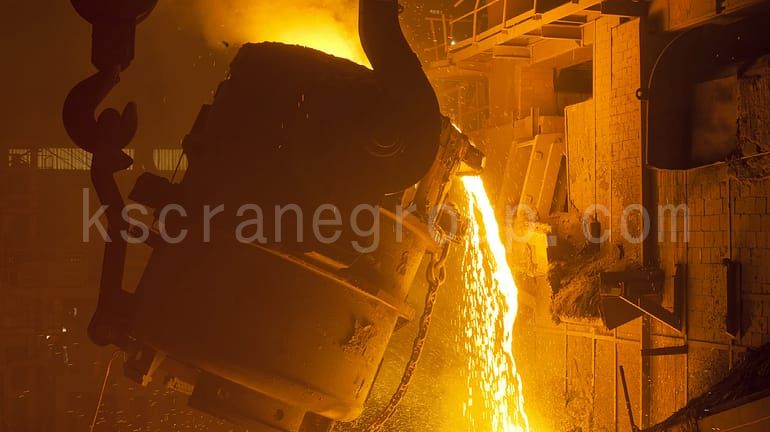 Products Description
Foundry overhead crane have two shapes. They are light foundry bridge crane and heavy duty foundry crane.
light foundry bridge crane
Bridge foundry crane with hook is mainly used at the place where the molten metal is lifted. The working class of the complete machine is A 7, and thermal-protective coating is added at the bottom of the main girder. The assembling and test of the crane conform to the document No.ZJBT [2007]375 which was issued by General Administration of Quality Supervision, Inspection and quarantine of the People's Republic of China.
heavy duty foundry crane
It is mainly used for pouring melted iron from additive bay to converter, lifting molten steel from refining bay to refining furnace or to the ladle turret of casting machine. The overall structure of foundry cranes has the following forms:two-girder and two-rail, four girder and four-rail, and four -girder and six-rail, etc.The top two forms are mainly used for middle and large-ton foundry crane. The crane of the last form is mainly used for extra large-ton foundry crane.
Environmental conditions
The power of crane is three-phase AC; rated frequency is 50HZ; rated voltage is 380V.
The temperature of working environment is -10℃-+60℃;.
The relative humidity is no more than 50% when the temperature is +40℃.
If the requirements are more than above-mentioned, it shall carry out the requirements in the purchase contract.
Conventional scheme
Using the closed cab
Each organ is H class
The insulating YZR type motor
Working in the highest ambient temperature is 60℃
Collocate with the advanced electric and the winch is make with the welding's steel board
The gear box with the detent and the ratchet wheel
For other scheme user can choose
Fixing with wireless remote control to realize the long distance control.
The control type can dispart.
Can fixing with air conditioner、cold air blower、interphone and the electronic balance.
The bridge crane's hook size can accord with the client special to design.