Turnplate Rail Transfer Cart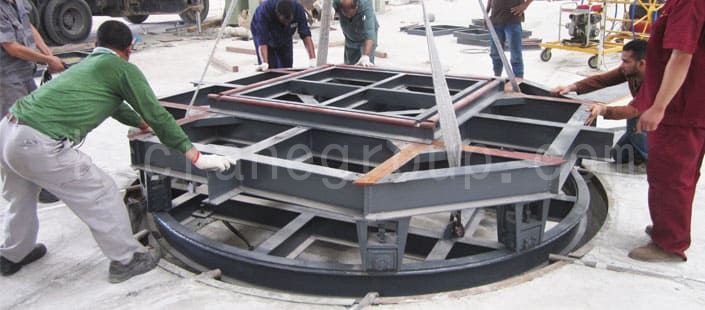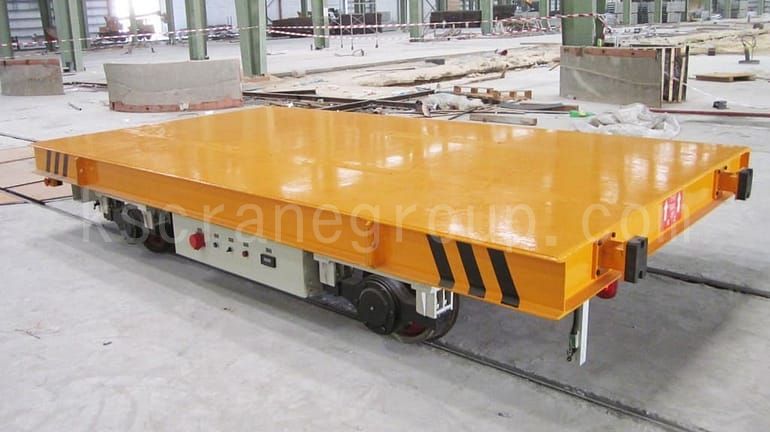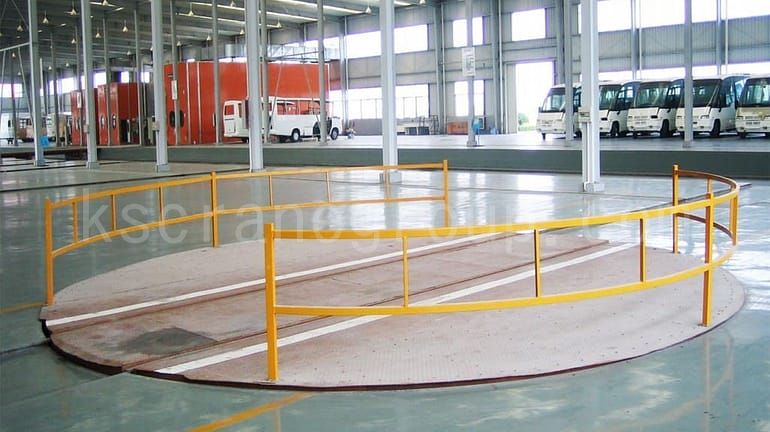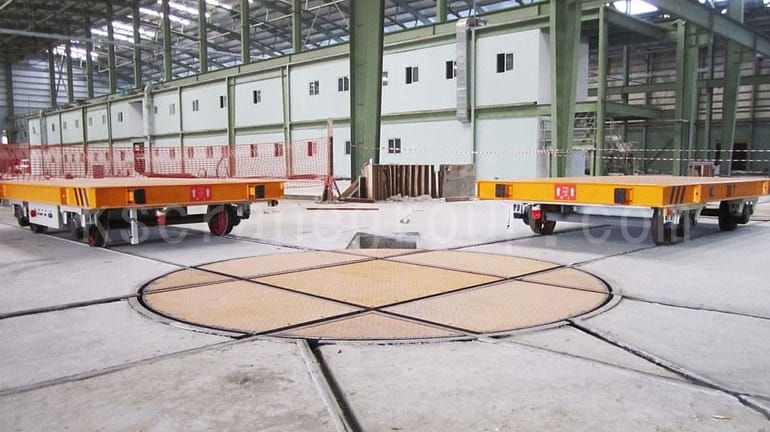 Products Description
Turnplate rail transfer cart is a kind of transfer cart which can run on the 90 degree turning railway. Working principle: when the transfer cart runs on the turnplate, turn the turnplate automatically or with manpower to connect the railway on the turnplate with the 90° turning railway, and then the transfer cart will run on the 90 degree turning railway. This turnplate rail transfer cart is suitable to be used on the annular railway and crossing railway for the equipment's producing line. This is especially turn in areas where economic considerations and/or a lack of sufficient space. Cooperated with inverter and sensors, it could realize rails accurate butt joint for excellent turning performance with 90/180/360 swerve angle.
The turnplate system has the features of stable driving, high accuracy of rail connection and can be totally automatically operated.
Feature
Turning 360 degree.
Customization can be supported.
Safe devices are installed(Sound&light alarm, dead man stop, emergency stop, buffer.
The hydraulic lifting devices can be installed to meet your demand.
If the car needs to rails, The turnplate can turnning in rails' direction.
The V frame can be installed as per your transported cargo.
Can be suitable to use many fields. like production line; workshope; chemistry industry; pipe industry; paper making industry; copper industry.
Application
The heavy load capacity turnplate rail transfer cart is mainly applied in assembly line(ring production line, loop production line), metallurgy industry (steel ladle), warehouse transport, ship industry (maintenance, assemble, container transport), workpiece transport in workshop, lathe transport, steel factory(steel billet, steel plate, steel coil, steel pipe, section steel, steel structure), construction(bridge, simple building, concrete, concrete column), petroleum industry(oil pump, sucker rod and parts), energy(polycrystalline silicon, generator, windmill), chemical industry(electrolytic cell, retort etc), railway(rail maintenance, rail welding, train tractor).