Ladle Cranes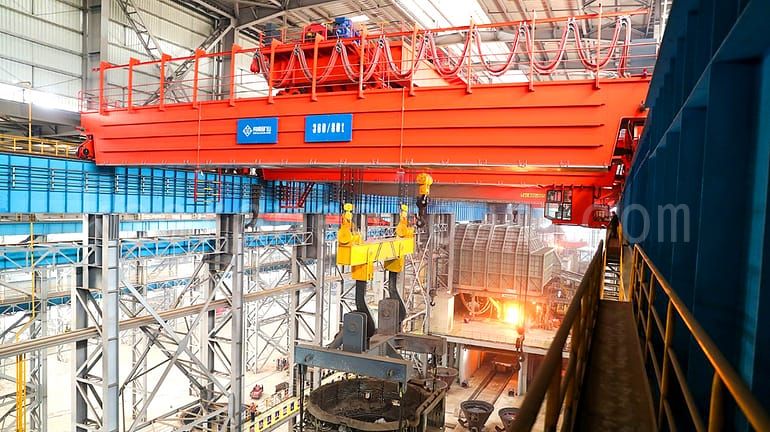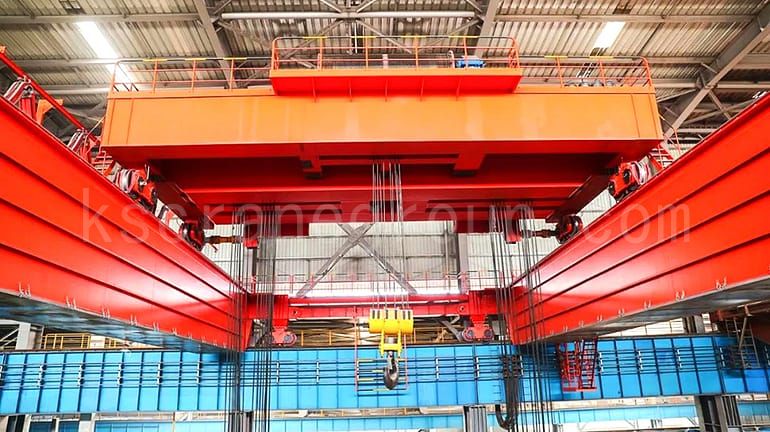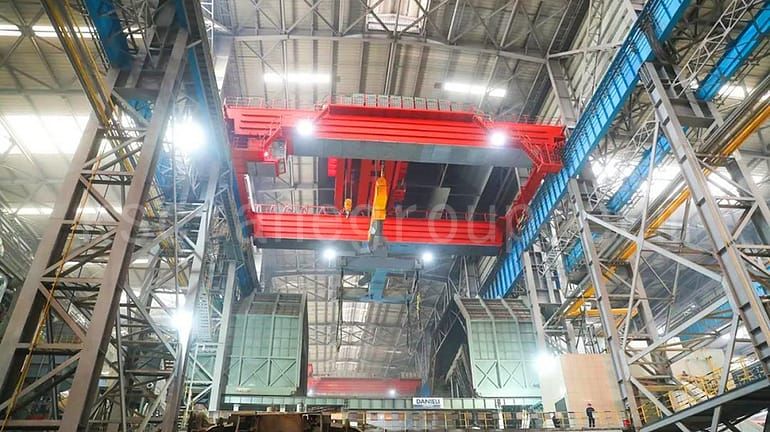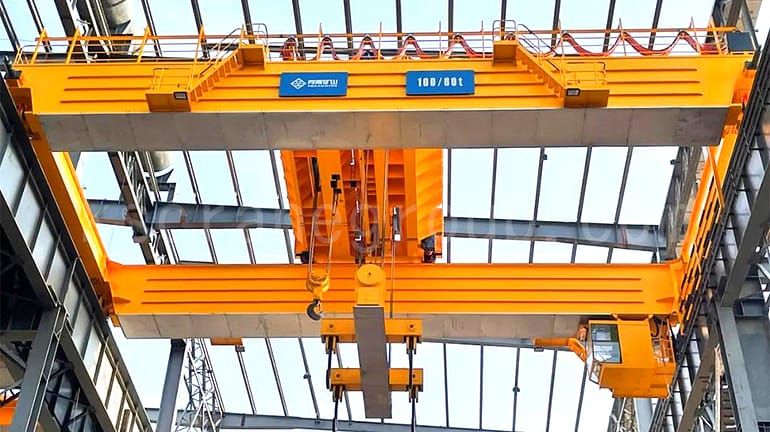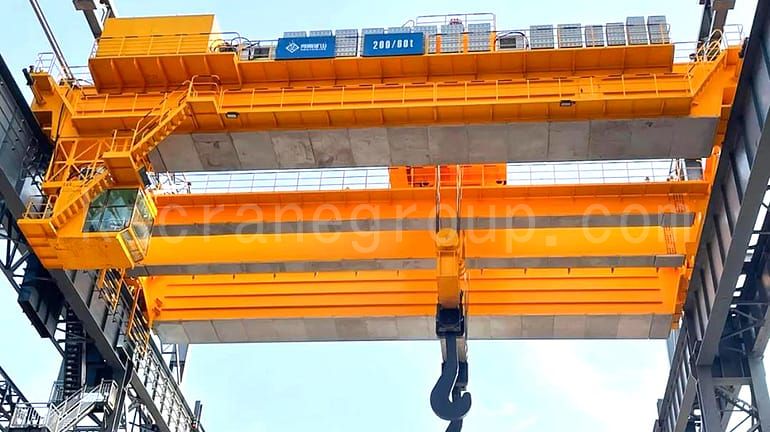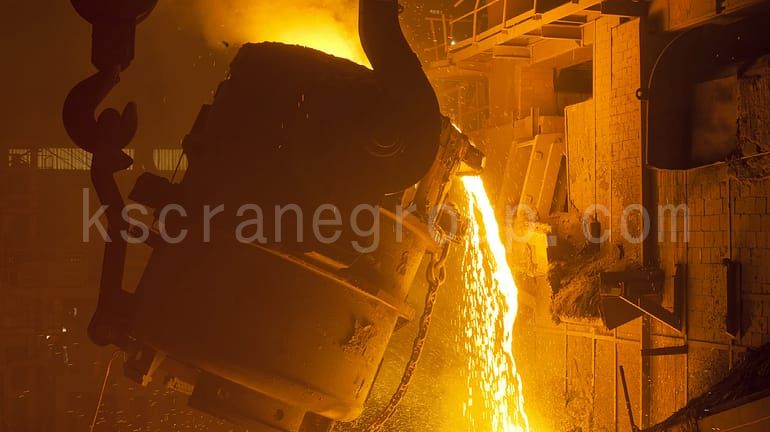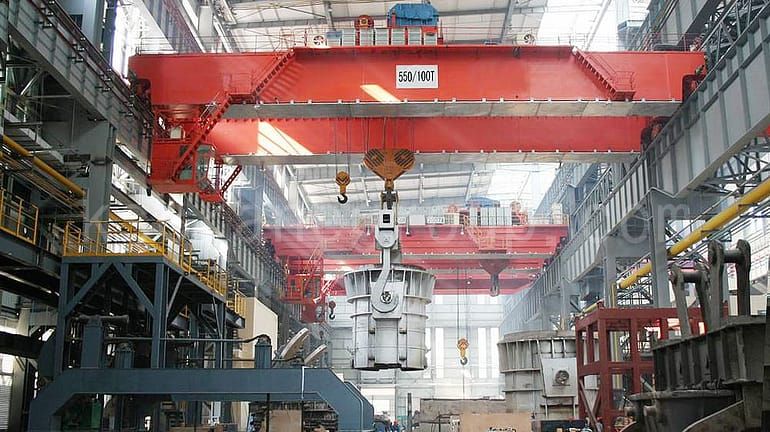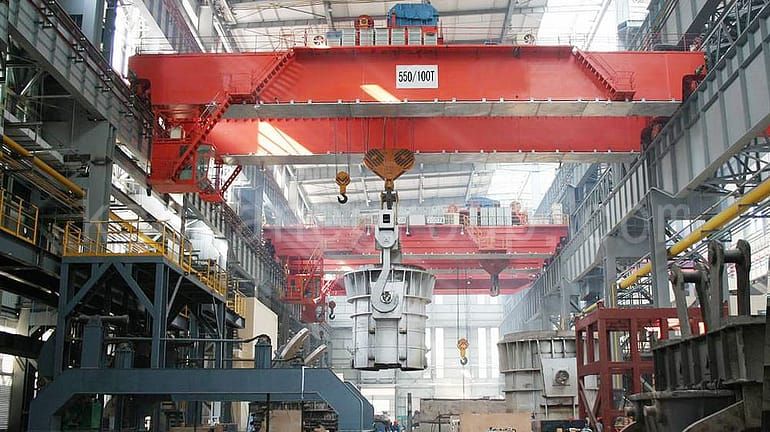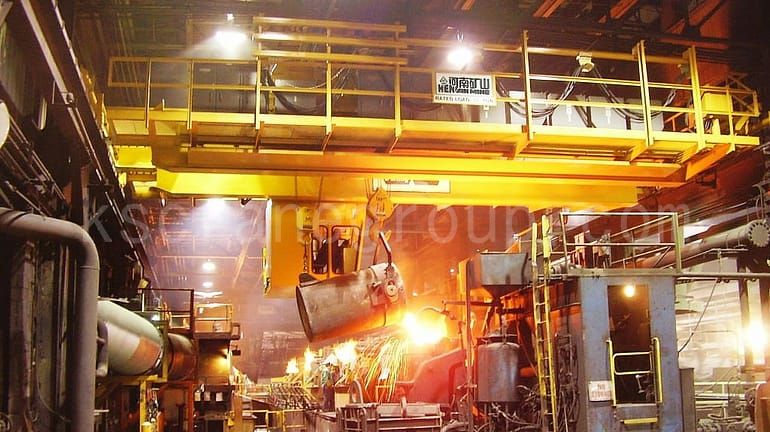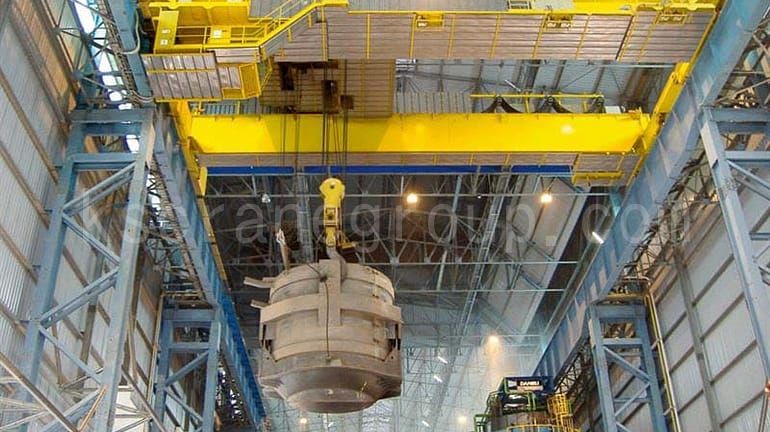 Products Description
Ladle cranes are used to perform material transport between different machines in the rolling mills. In order to improve the precison of the position, they may incorporate with a rotating trolley to put the product correctly in relation to the conveyor.
To meet the high availability requirement ,the ladle crane is equipped with several redundant features and technical solutions such as dive and network units.The travelling motor can be soft start motor and frequency adjustable-speed motor to start steadily and run safely.Always we make 2 brake for each
mechanism.That could make the crane more safe.Also the high quality hydralic thrusters is the most important parts to make the brake perfect working ! Safety limit switches for stoppers will be provided to prevent over traveling in all motions.
Thousand of our cranes with capacities up to 600 t have been successfully operating at many heavy steel industries. The excellent of our cranes satisfy our clients and help us build a strong reputation as an outstanding supplier. We manufacture range of products for different applications in the steel industry. We customise and recommend the perfect solution to our clients.
Safety features
Safety is the most important issue for crane. To ensure the safety, the following safety devices are equiped in ladle cranes.
Overhead protection:

If the material is over the capacity, the crane will give a sharp warning for protection itself.
Emergency brake:If the operation staff encounters some emergency situation, we could start the emergency brake system to protection the related treasure.
Control Method:

Room control or remote control to avoid any injures to the operation staff.
Hooks with latch:to prevent goods fall down.
Main lifting motor:

with thermal protection and currency protection.
Product detail description
Strong beams. The crane beams are of welded construction. This result in lower dead weight with a high degree of vertical and horizontal rigidity and smaller wheel loads.
Durable performance and High efficiency!
Outstanding heat resistance with thermal-protective coating added at the bottom of the main beam!
Modern cabin control with Air conditioner to separate operators from harsh environment!
Electrical equipment: Electric systems are Siemens brand or Schneider brand!
Long service life with a low-maintenance!
After-sale service
One year warranty for whole machines
Low charge for continue maintenance when warranty is expired
Exclusive support engineer
Low price provide for spare parts