European Model Electric Hoist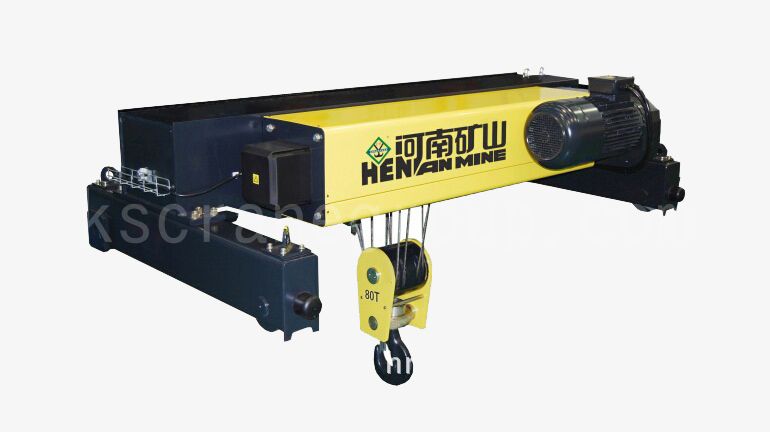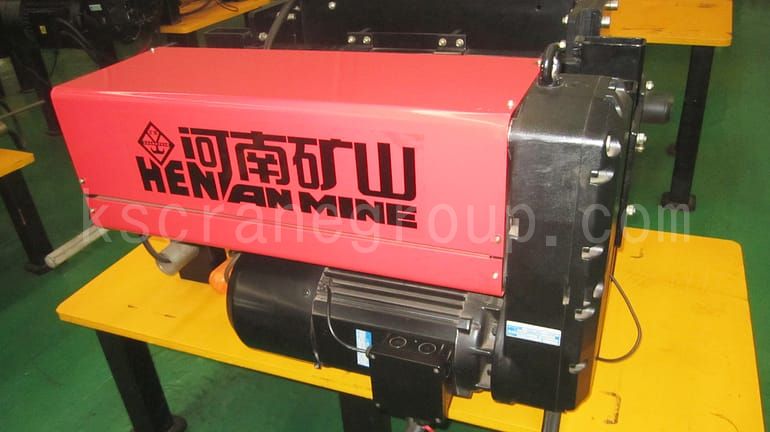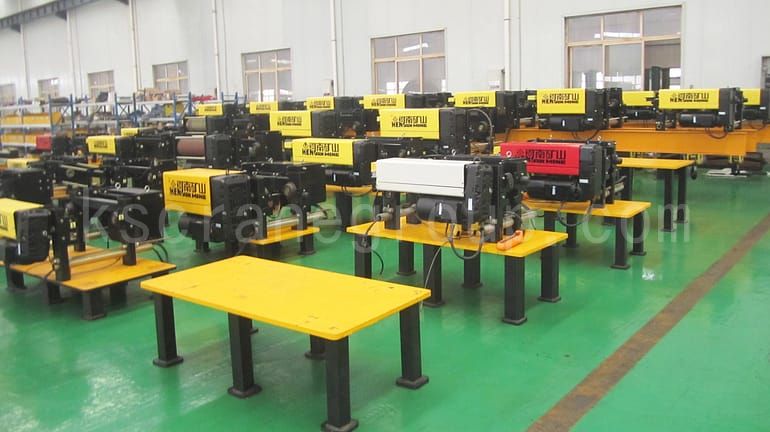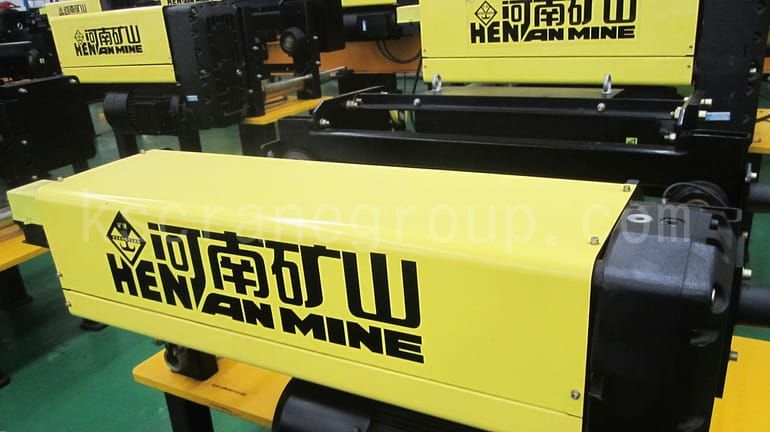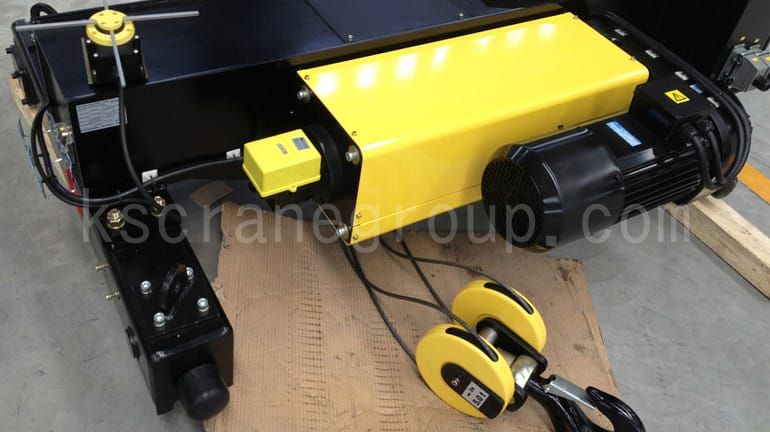 Safety feature
New European type employs motor of hoisting mechanism and reducer imported from Germany. The integrated and compact design of hoisting motor, reducer, reel and limit switch saves space for the user. Modular design increases the reliability of mechanism meanwhile reduces the time and cost for maintaining. It has faster hoist speed and various pulley ratio which can be selected. The standard traveling mechanism of the trolley is controlled by converter, with speed of 20m/min, which makes a little swing and accurate position if hoisting items while trolley traveling as well as lifts precision and valuable items reliably.
Weight overload protection device: If the material is over the capacity, the crane will give a sharp warning for protection itself.
LIMIT SWITCHES : To prevent over hoisting & over lowering of hook.
Voltage lower protection function.
Emergency stop system:If the operation staff encounter some emergency situation, we could start the emergency brake system to protection the related treasure.
current overload protection system and so on!
Application place
The product electric hoist is according to the standard JB/T9008.1-2004, which is a series of hoisting equipment and used widely. It can be installed on all kinds of crane to lift or down the loads such as gantry crane, overhead crane and jib crane.
So, because of the adaptive for various cranes, it is necessary anywhere, not just used in factories, mines, warehouse, but any working place that need to lift heavy objects.
It is usuallyunmanned operation. It is not allowed to lift molten metal and hot solid metal (if the capacity is less than 10 tons, we can advance the design according related laws)
Technical Specification
Kuangshan European Hoist Configuration list
Item
Name
Supplier
Configuration
Remark
Electric hoist
Hoist
NWH
NWH
Lift motor
ABM
ABM
Import from Germany
Reducer
ABM
ABM
Import from Germany
Wire rope
France
France
Import from France
Drum
KS Crane
seamless
Bearing
LYC(lUOYANG)
LYC
Electrical box
KS Crane
KS Crane
Hook
KS Crane
KS Crane
load limiter
KS Crane
KS Crane
Hoist drive
Reducer
ABM
ABM
Import from Germany
Motor
ABM
ABM
Import from Germany
Brake
ABM
ABM
Import from Germany
Cross limit
GG From Italy
GG
Import from Italy