Steel Coil Transfer Cart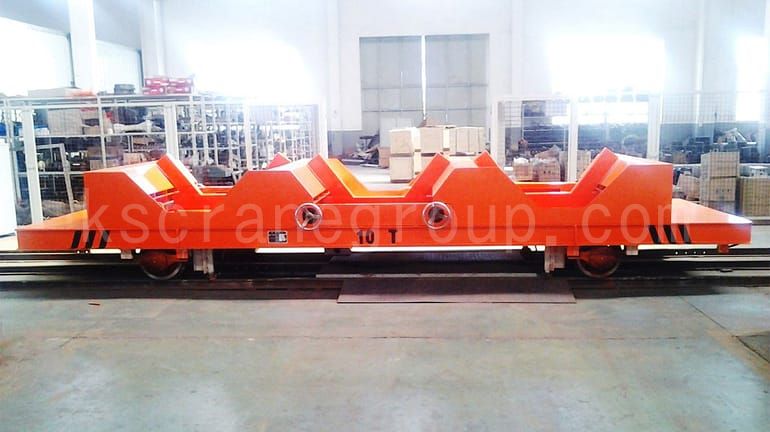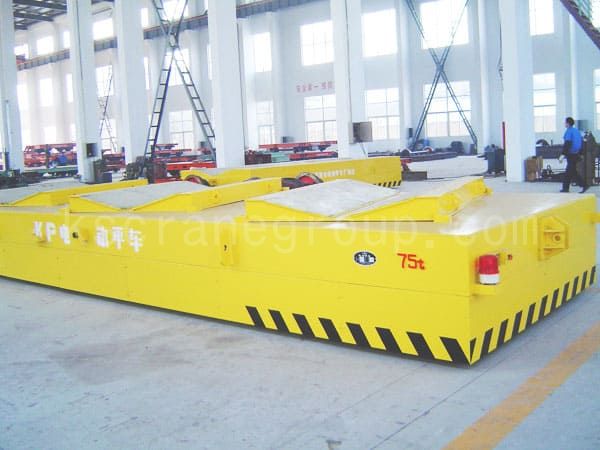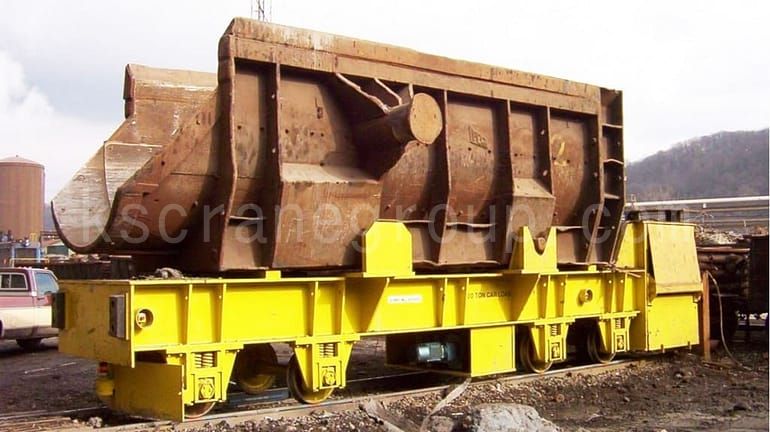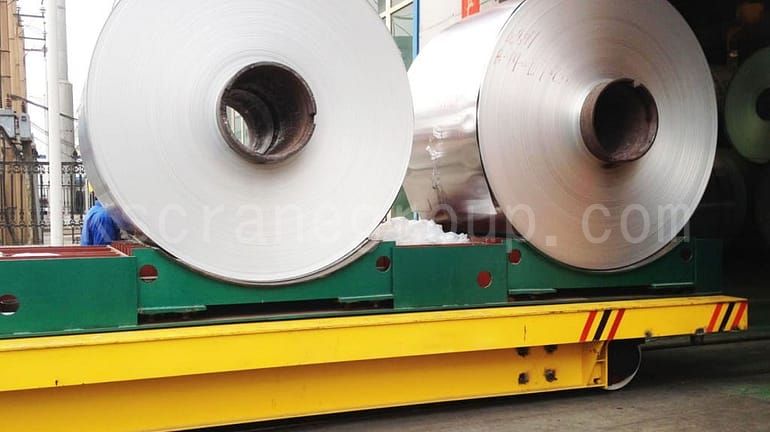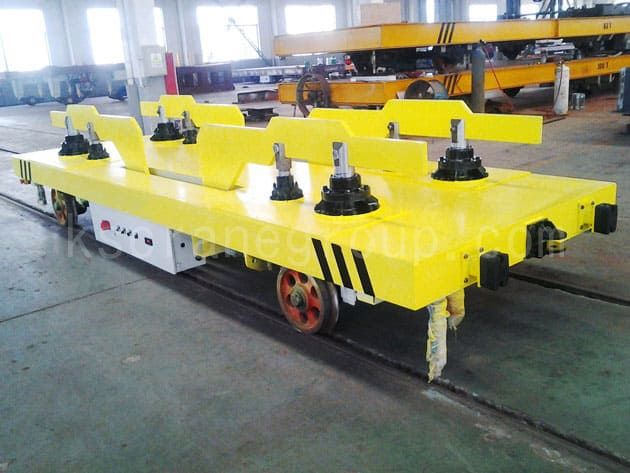 Products Description
Coil transfer cart is very popular with the customers from the metallurgy industry. For the kind of cart, the customers care about the following problems:
1. The coil quantity they can put on the cart coils safety in the transportation, coil cart table deformation, coil car cost, etc.
2. Coil quantity on one cart, we manufactured one coil, two coils, even five coils holder on cart according to coil dimension and placing position to meet the customer demand.
Steel coil transfer cart is adapted to transport steel coils, aluminum coils, iron roll and a series of profiles package as a delivery device.
This cart is also known as a rail flat cart, which is one kind of special transfer cart. A U-shaped device shall be installed on the cart to prevent some roll steel coils, aluminum coils and other rolling profiles and ensure hundred percent safety during transport, allowing users to hundred percent assured.
Its motor is controlled by frequency to not only prevent the moment of starting current too large from scrolling of package profiles, But also to ensure the life of the motor.
Features
Flat deck or fixtures for transporting special payload;
Custom deck configurations may include lift, tilt, or rotate function;
Payload from 1 ton to 300 tons;
Fixed speed or variable speed capabilities;
The steel rail transfer cart can run on the C-form track or S-form track and L-form track;
Running distance of steel rail transfer cart is unlimited;
With forward or backing driving;
Options for automatic control;
Available safety equipment includes horn, lights, emergency stop, bumpers and detector.
Application
The steel part handling trailer is mainly applied in assembly line (ring production line, loop production line), metallurgy industry (steel ladle), warehouse transport, ship industry (maintenance, assemble, container transport), work piece transport in workshop, lathe transport, steel factory (steel billet, steel plate, steel coil, steel pipe, section steel, steel structure).construction (bridge, simple building, concrete, concrete column), petroleum industry (oil pump, sucker rod and parts), energy (poly crystalline silicon, generator, windmil), chemical industry (electrolytic cell, retort), etc.