This new customer from Bangladesh, they need our help to repair these exist crane which bought from another henan crane factory, they got our contact information from our old customer who bought many sets crane from our factory.
After success repair these old crane, they told us need new one crane for these exist workshop, but it will small space to install crane, our engineer must design special crane for them. Because client will lifting moulds, so its lifting and traveling speed request dual speed. We supplier professional technical support and design suitable crane for them, then they place order to us.
Production time takes almost one month, then we book one 40feet open top container to transport the crane to client workshop.
The length of main beam had over container length, so it must be cut to three parts, but we will use high strength bolts to connection two parts beam.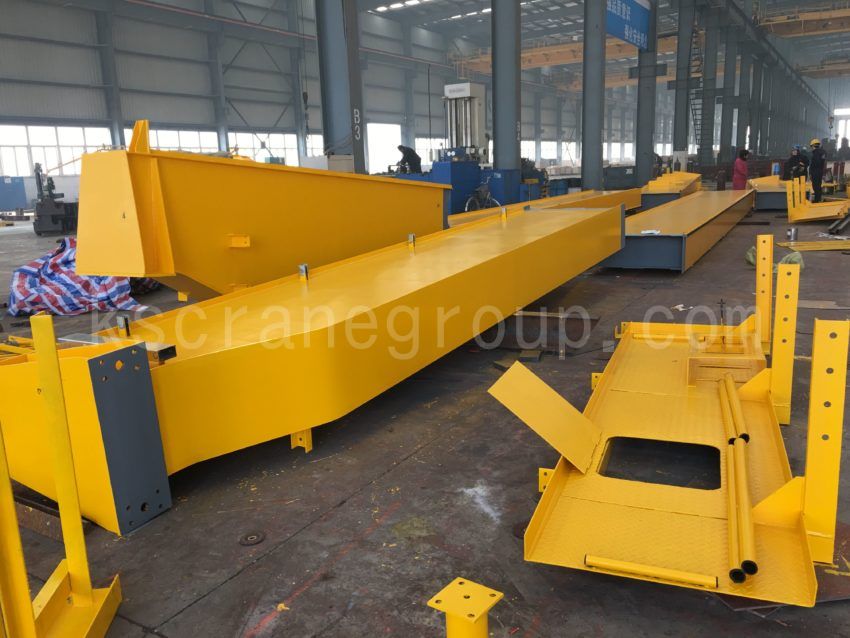 Parts before package.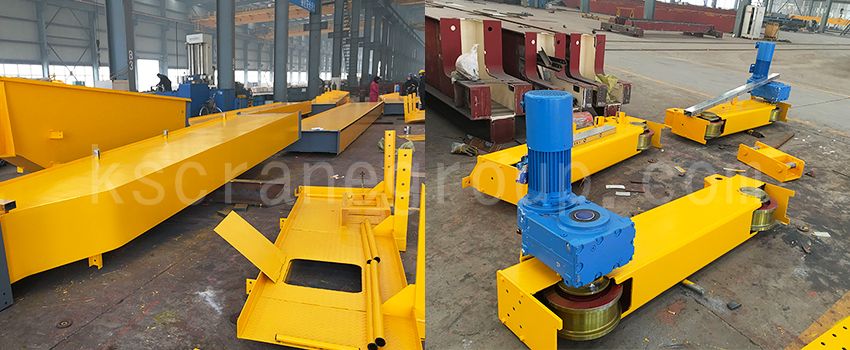 End beam which used three in one motor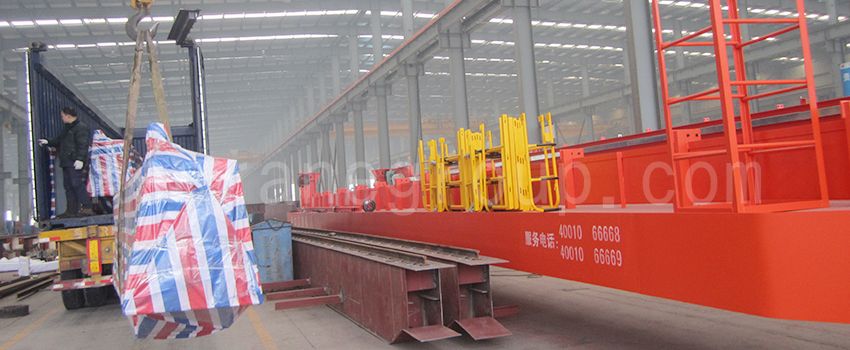 Main beam package when load in container
After takes almost 40 days the ship arrived Client destination port. Then our engineer go to help client installation the crane: