August 2015, with the first batch of forging and rolling composite technology manufacturing line of crane wheel, Henan mine and a major technological transformation project obtain success, also marked up heavy industry wheel forging rolling process of composite intelligent pipeline formally put into production.
The intelligent pipeline will be forging and rolling rolling technology integration, from the blank material, feeding, heating, forging and rolling molding to finished output, the realization of the automated assembly line. It is my company the crane wheel rolling and forming of the new technology and equipment "," crane wheel forging new heating technology and equipment, such as a number of patent technology achievements transformation as a sign of the productivity.
Comparison of the forging technology and traditional technology has the following advantages:
(1) from the wheel product performance, after forging, rolling molding compound wheel organization more fine, further refinement of the lattice, eliminate the internal porosity, inclusions and other defects, material wheel get further processing enhancement, the wheel bearing capacity and anti fatigue strength to further improve, obviously improves the service life of the wheel;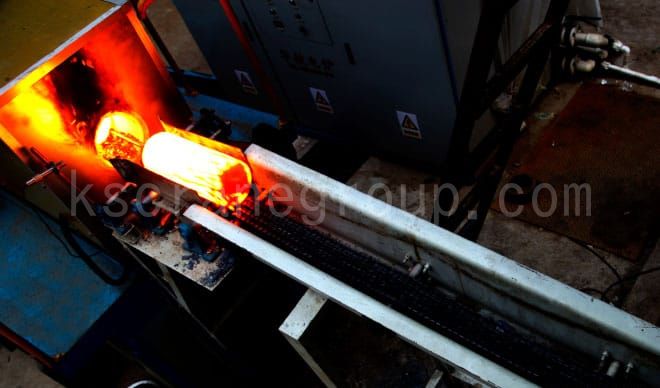 (2) forging and rolling composite molding process for the production of product of wheel wheel hole and groove wheel is under the pressure of the compacted and raw materials get full use. With the traditional forging molding process obviously reduce raw material consumption, is conducive to reduce the cost, enhance the market competitiveness of the products.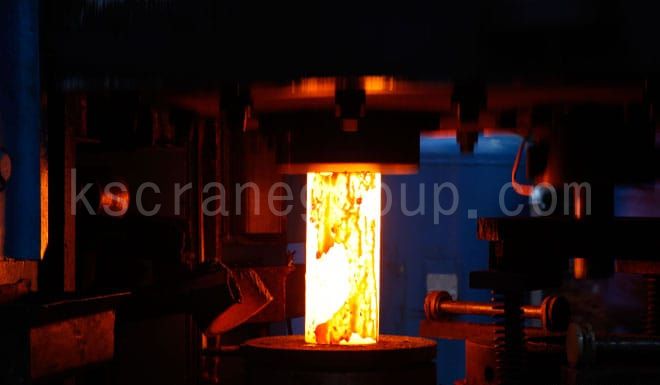 (3) from the blank material, feeding, heating, molding and other processes to achieve automation, significantly reduce the labor intensity of workers, improve the working environment of workers, to ensure the health of workers;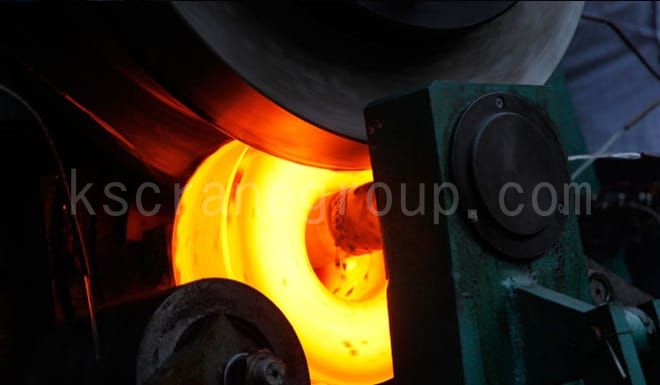 (4) production is carried out in a continuous line, process heat loss is small, especially the heating process is carried out in a closed continuous environment, significantly reduced the heat loss, the energy utilization rate is improved, the production of energy-saving emission reduction, to reduce carbon emissions, protecting the environment is of great significance;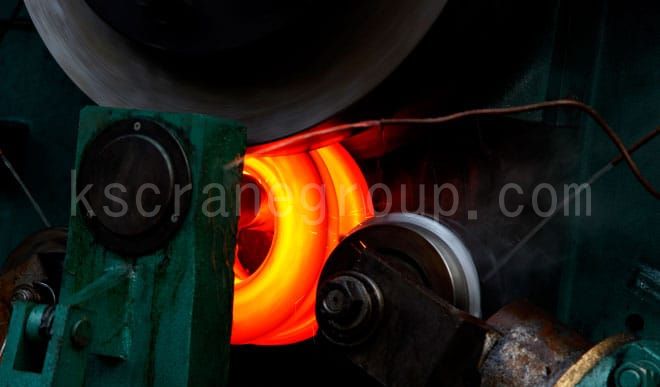 (5) each process automation operation, production efficiency is obviously improved, greatly shorten the crane production cycle, to meet the needs of different users of delivery;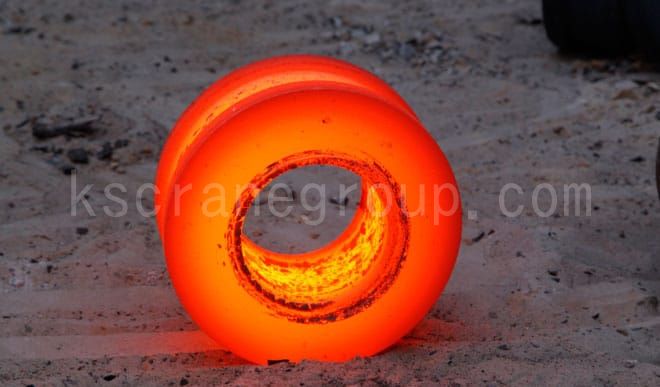 The intelligence of pipeline investment more than 1000 million yuan, its successful production greatly improve the crane product's quality and performance, also led to the traditional crane industry to lean production, the pursuit of quality, the pace.