Henan Mine group 12th donations to students
28 Oct, 2017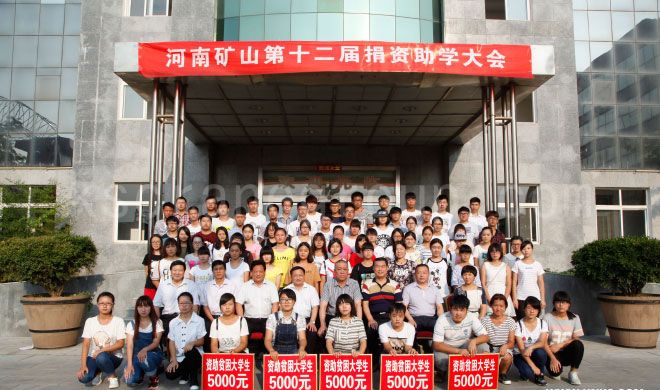 In August 26, 2015, the 12th session of the Henan Mine Group to donate the successful convening of the general assembly, leadership and supported students and their parents more than 100 people attended the meeting.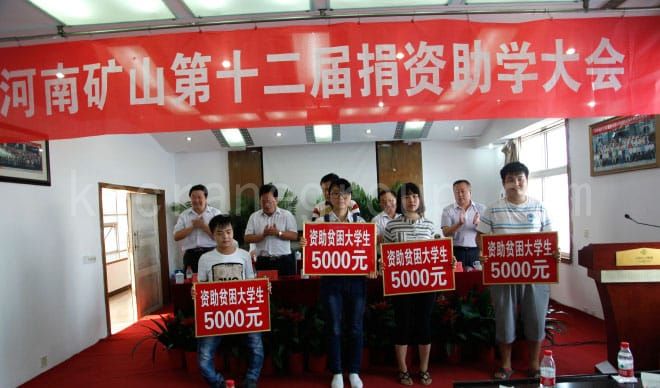 Since 2004, we set up a foundation for poor college students, it has gone through twelve years of history. During the twelve years, we always been strong willed, regardless of the price hike in raw materials, or product sales market is fatigued and weak, whether it is production situation is good or the company's cash flow problems, the activities we always adhere to the host.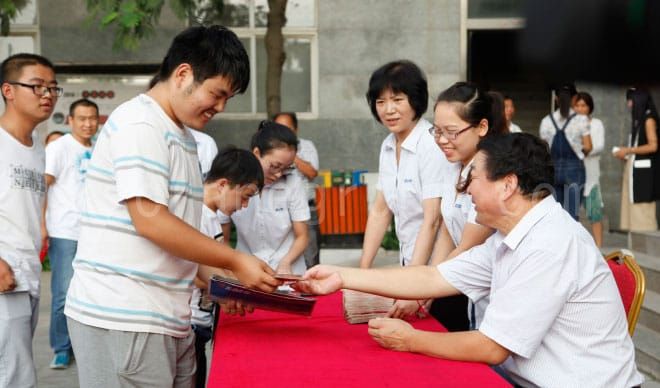 Since the establishment of the company, it always put the dedication of society as its own duty and obligation. We hope that maybe an utterly inadequate measure, with modest to poor students spirit. We also hope it can play a valuable role to prove the importance of knowledge and education, caring for people's growth. We firmly believe that: talent is not only a wealth of enterprises, but also the social wealth.