A number of factors need to be considered when selecting crane ropes to ensure that the right rope is chosen for the particular application and engineering requirements. Different ropes are required for different parts of different equipment. How to select wire rope for crane? Below for you to summarize the various types of crane corresponding to the type of wire rope, to help you easily choose the right crane wire rope.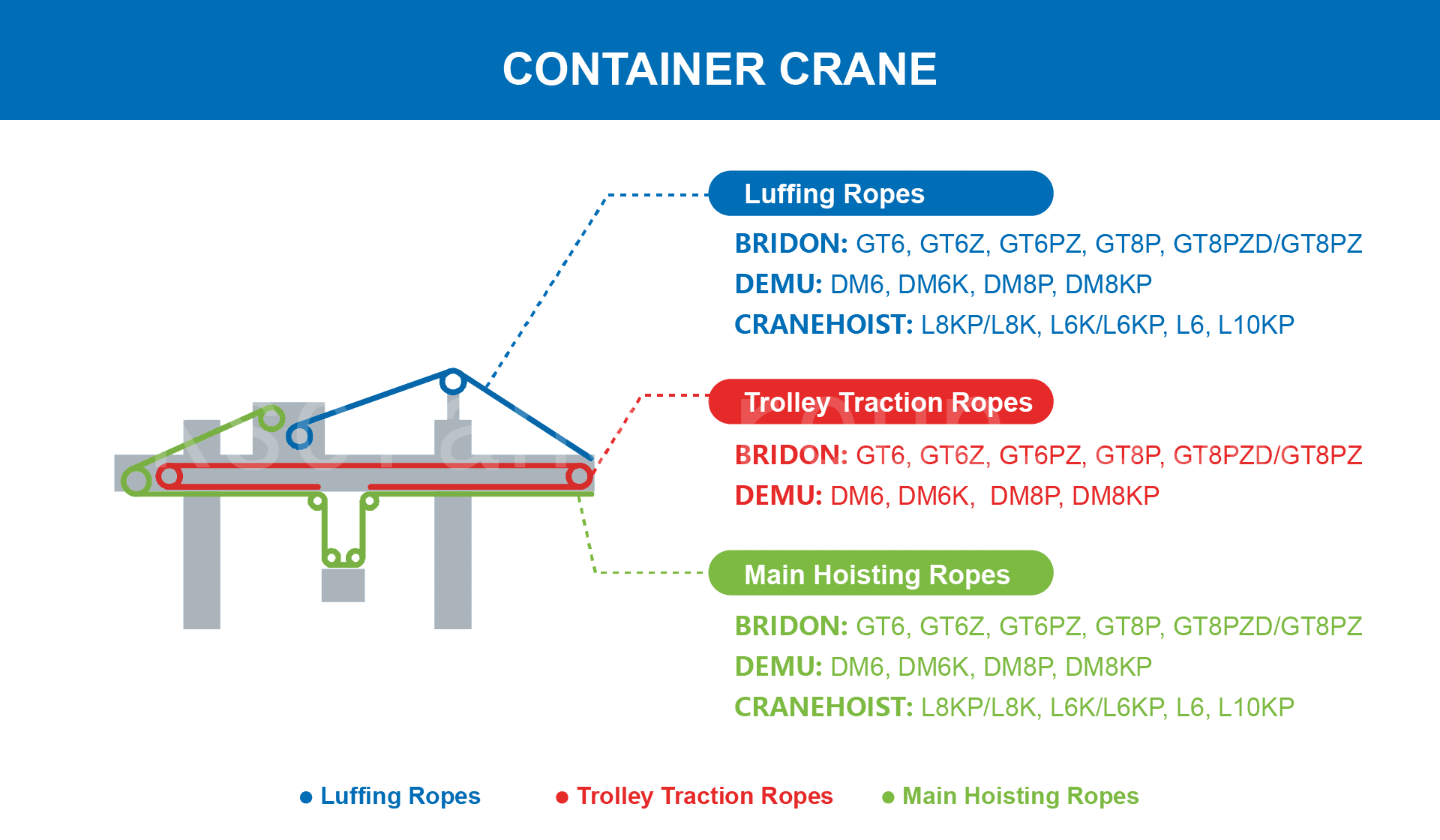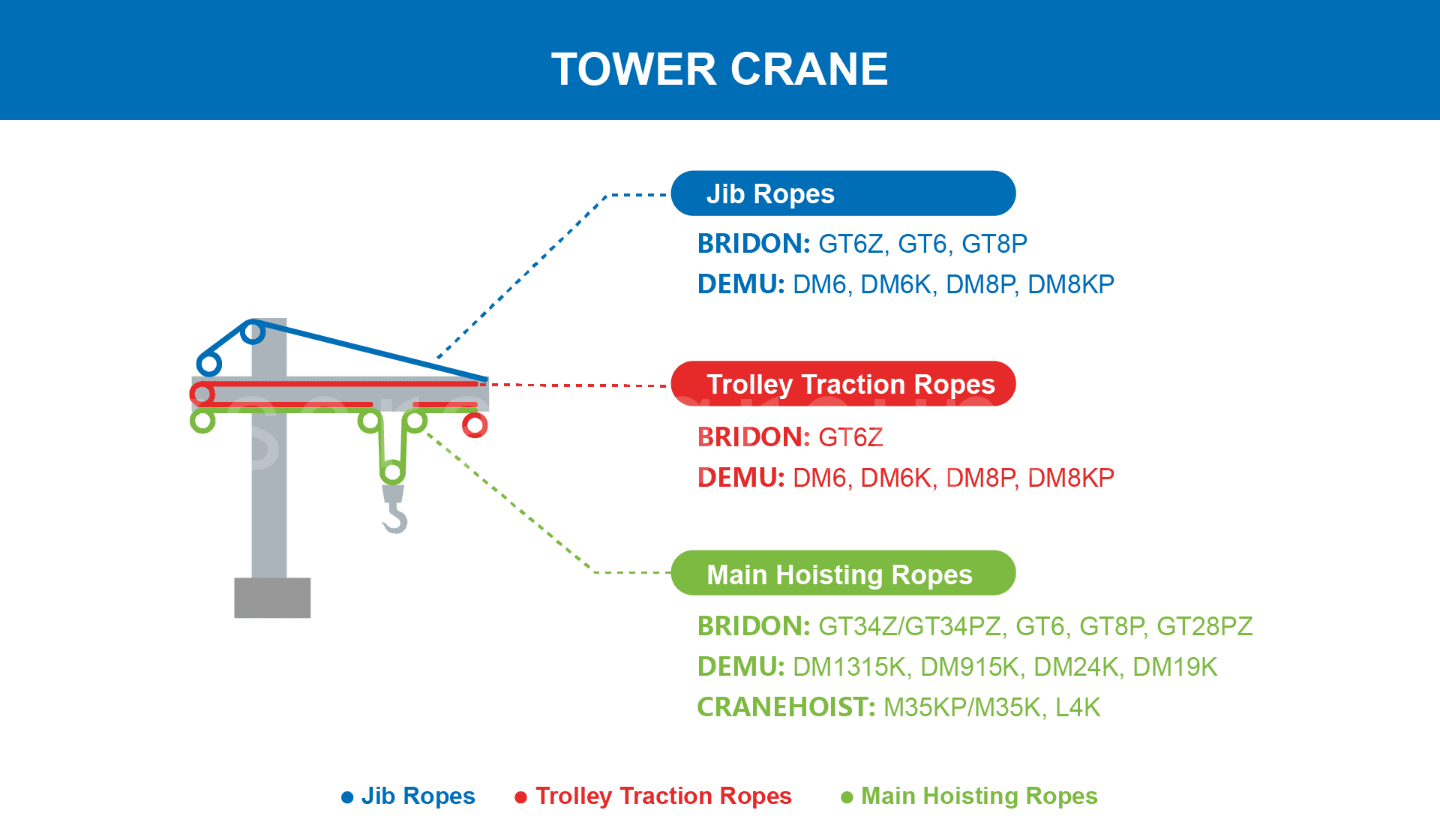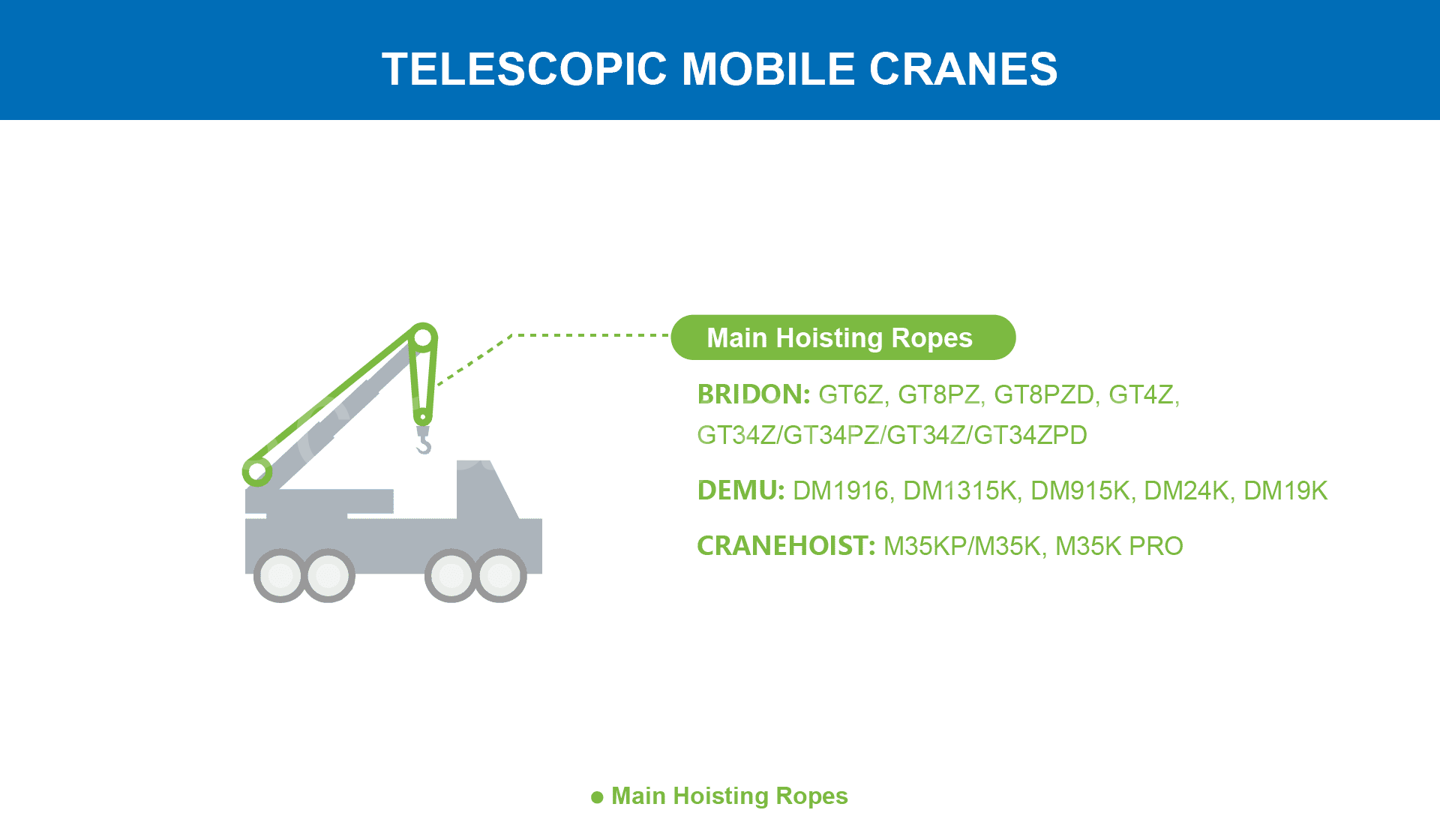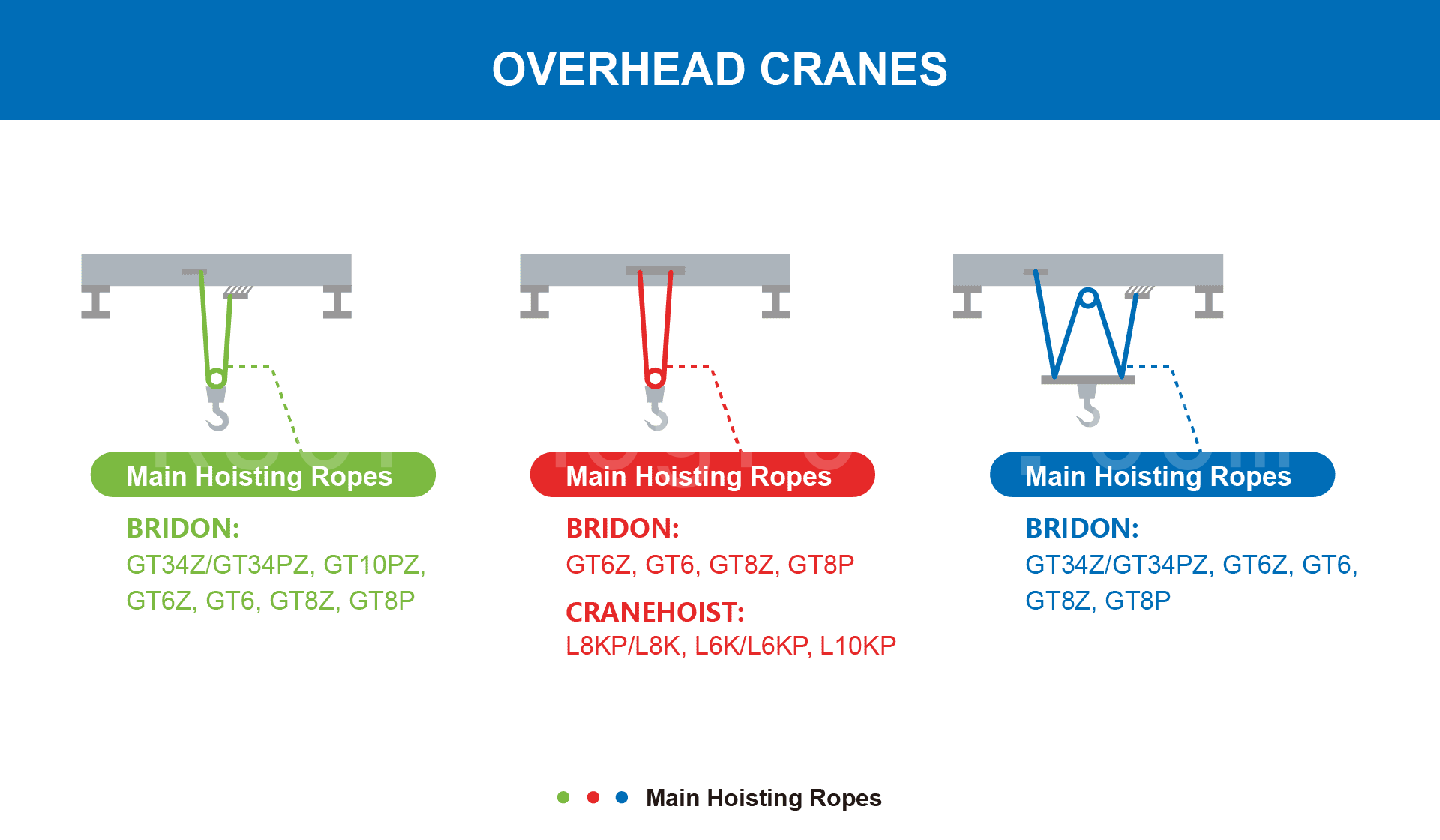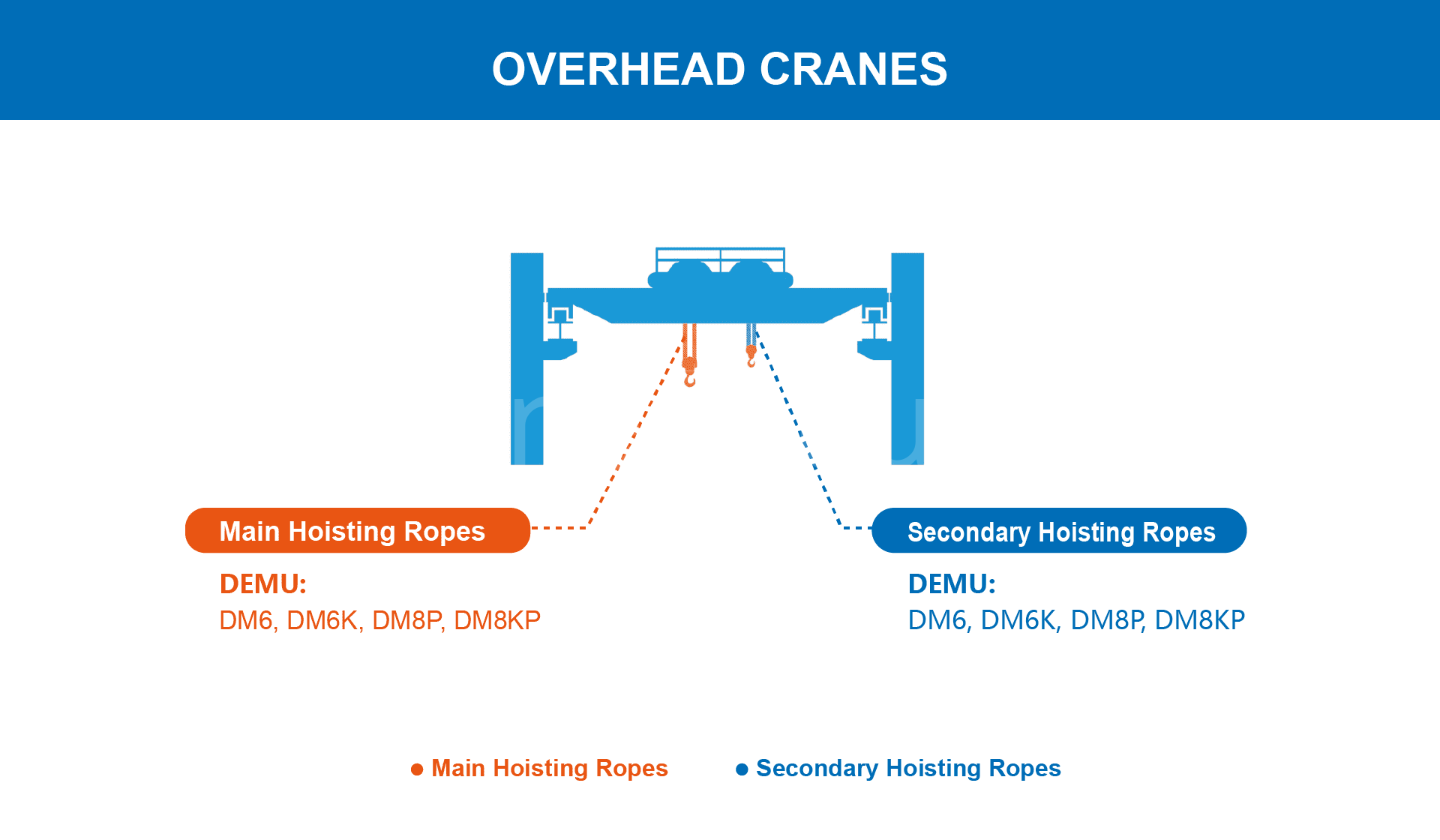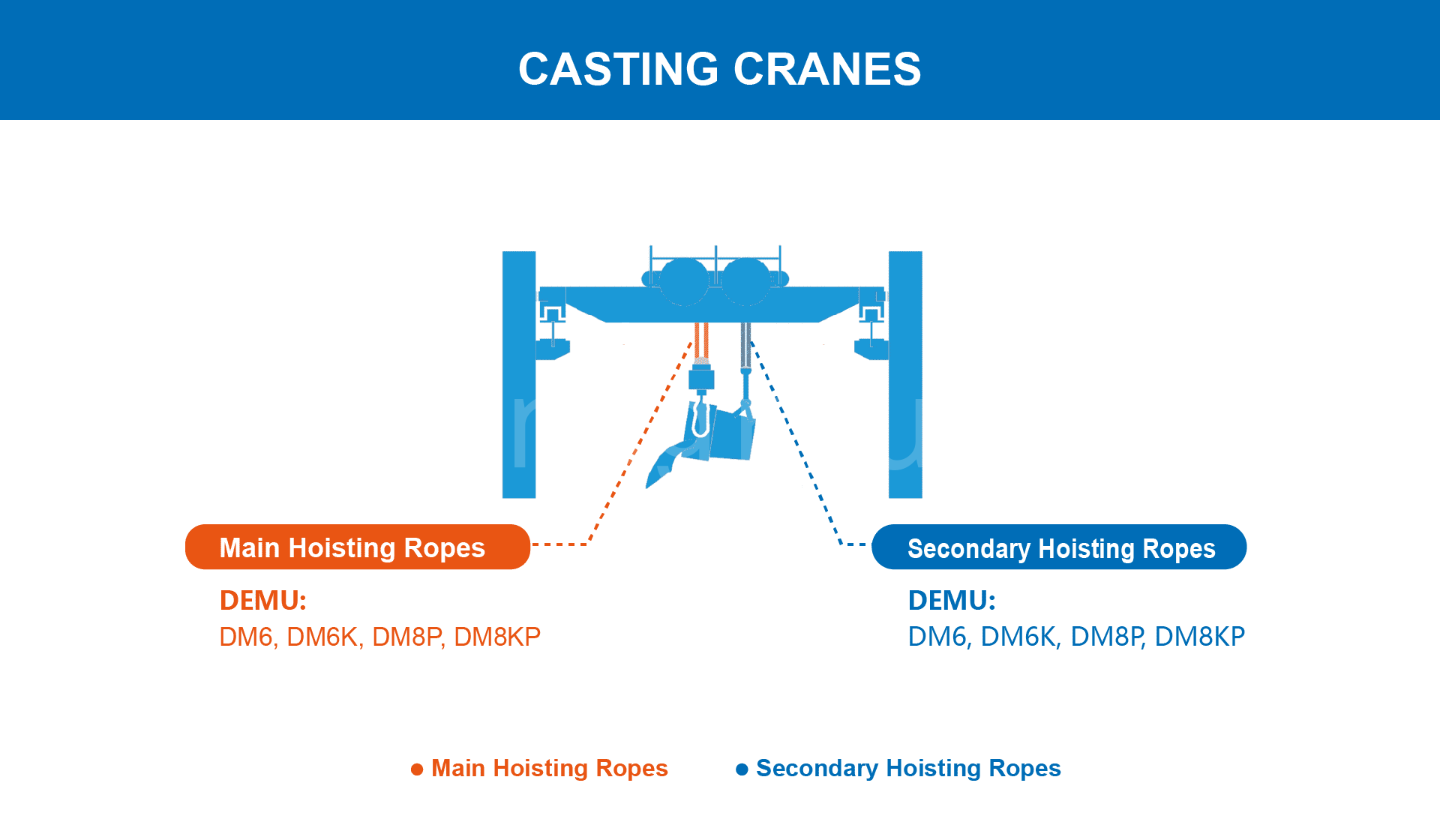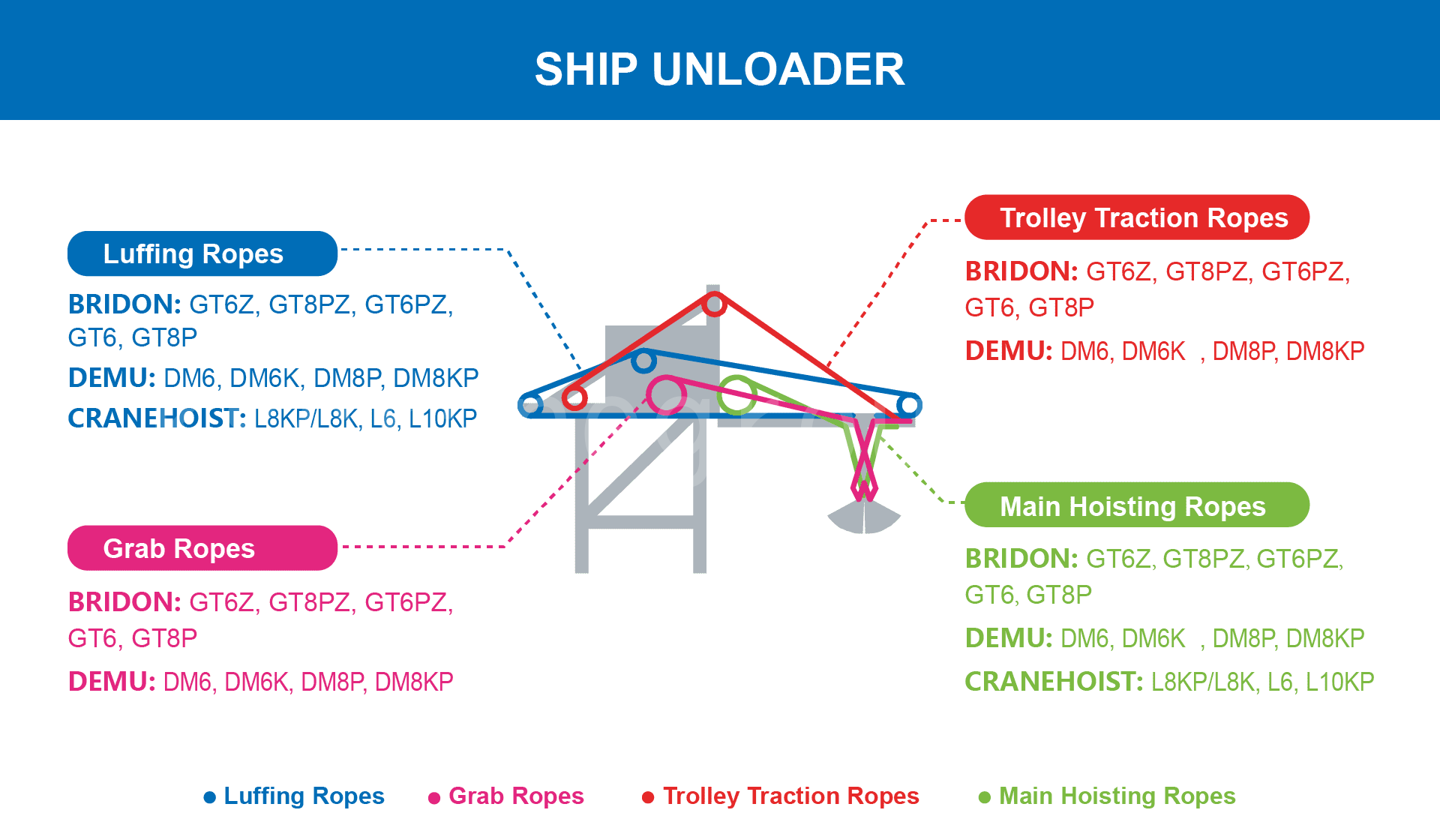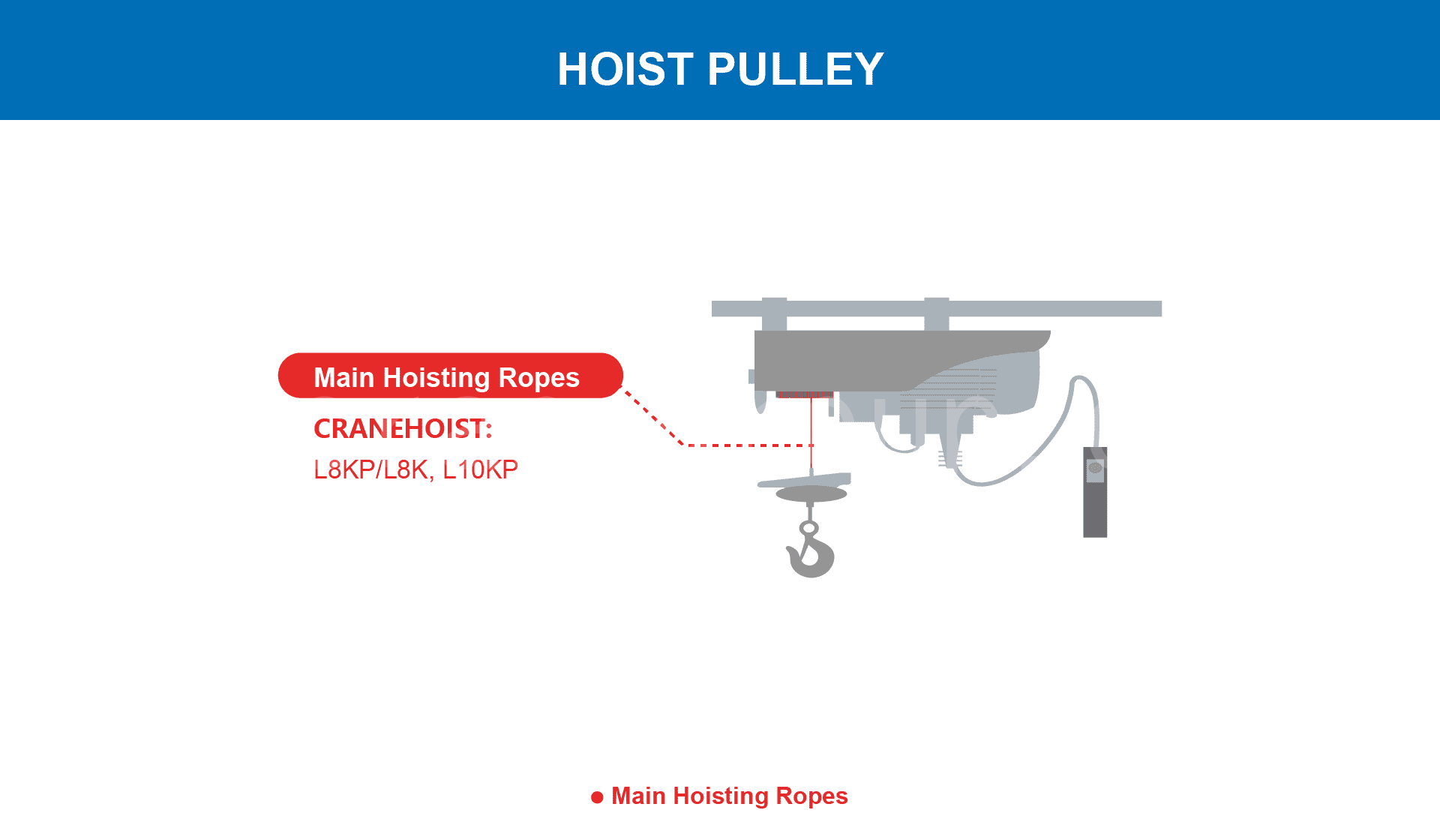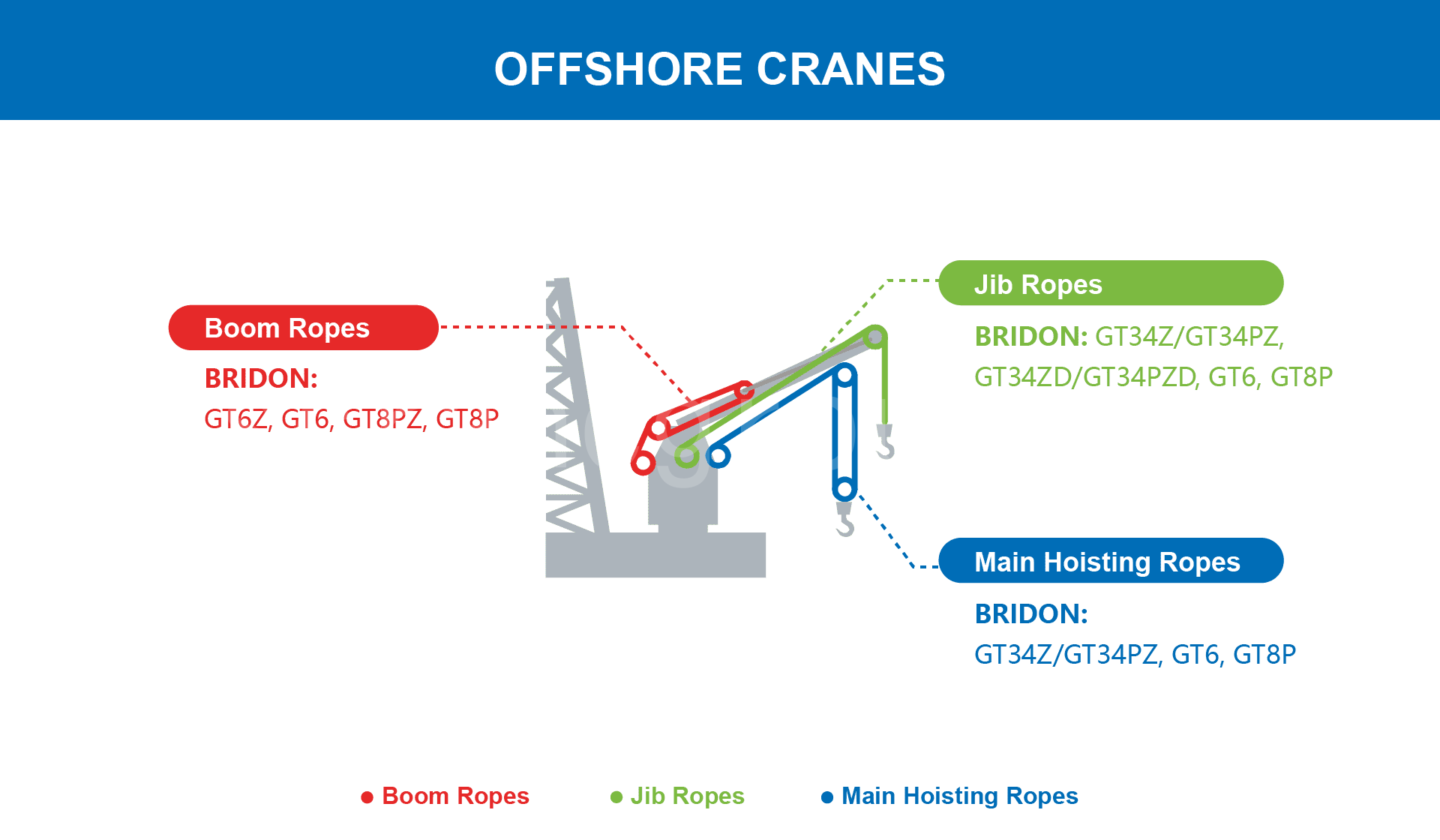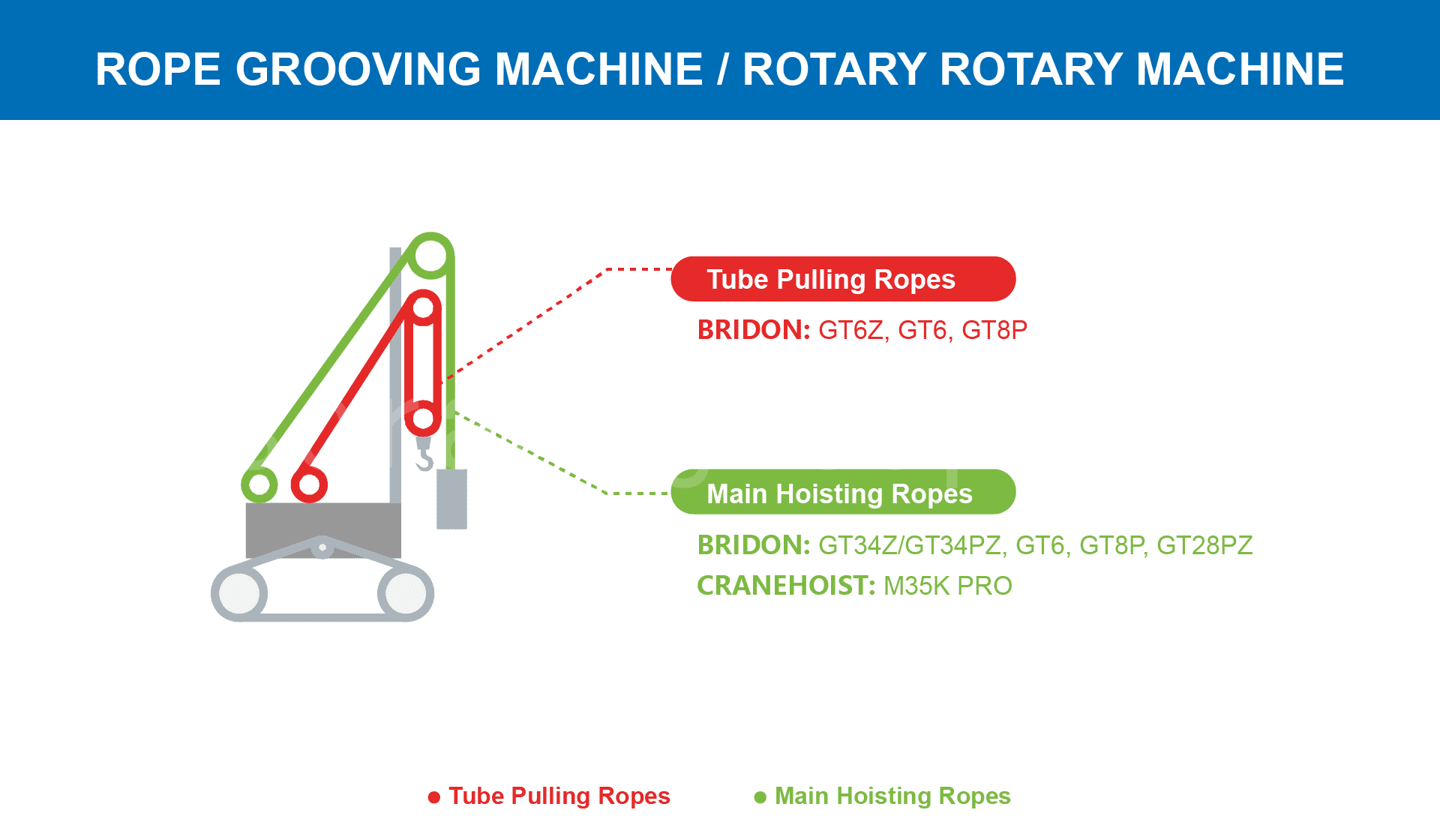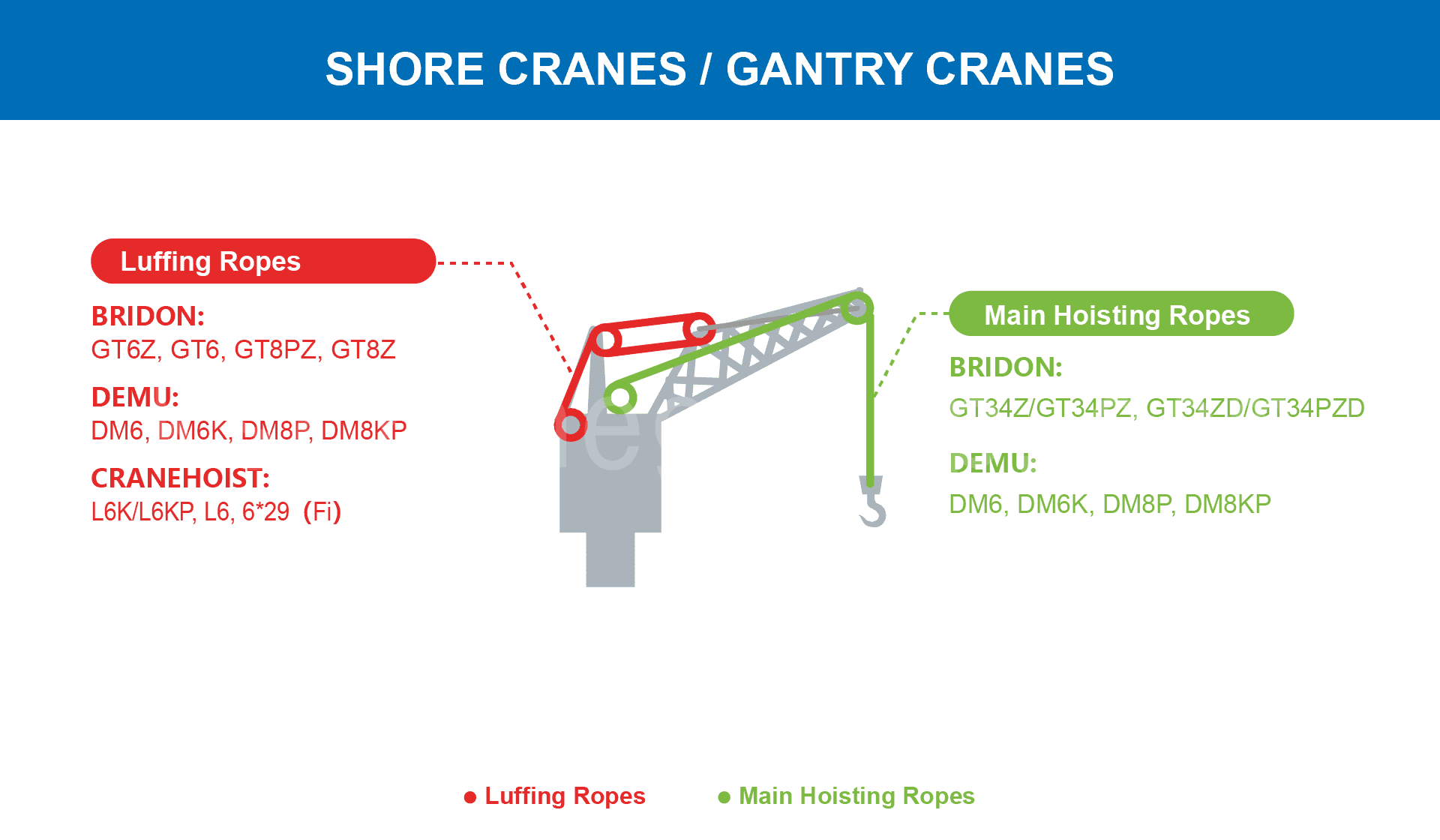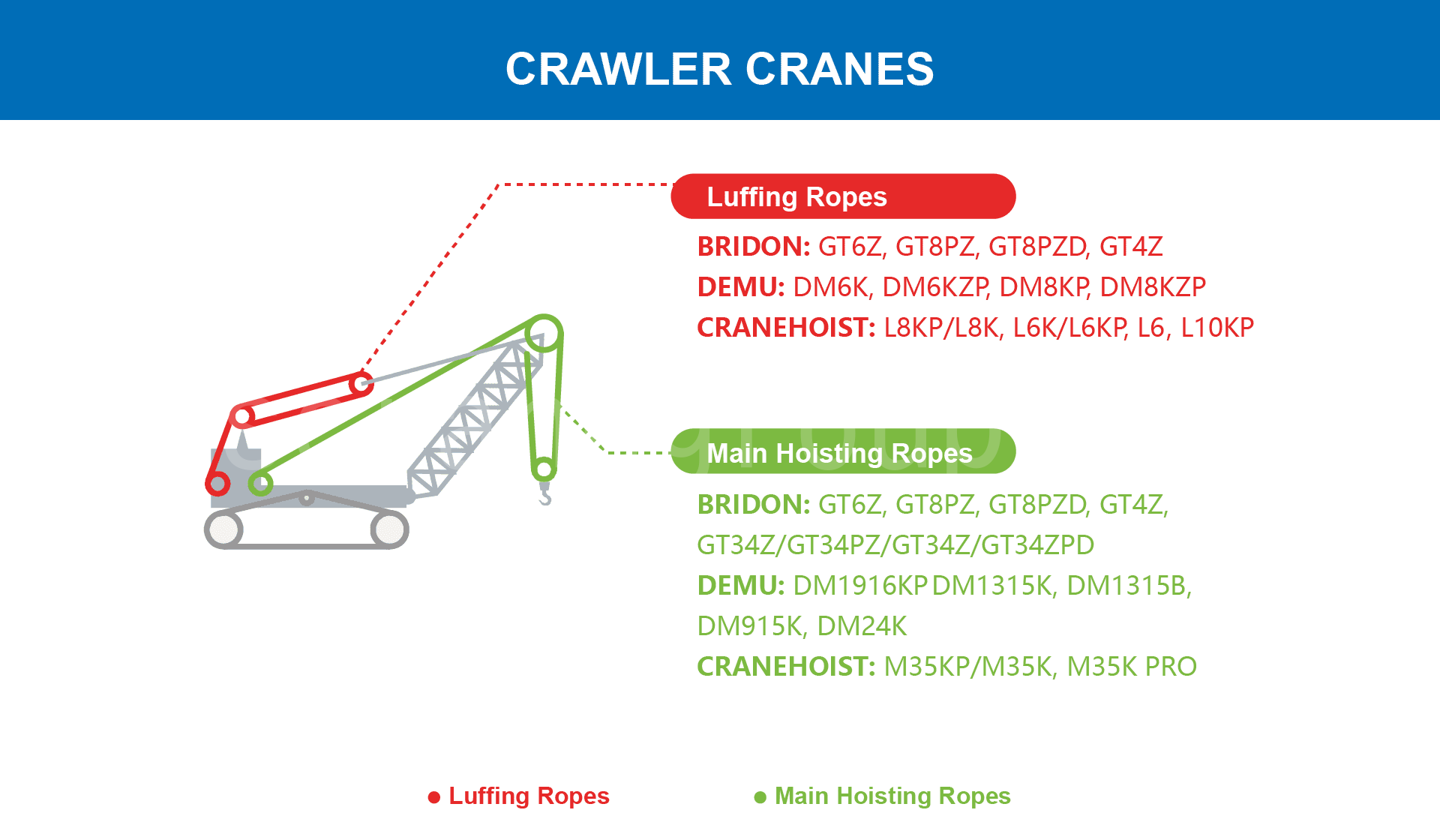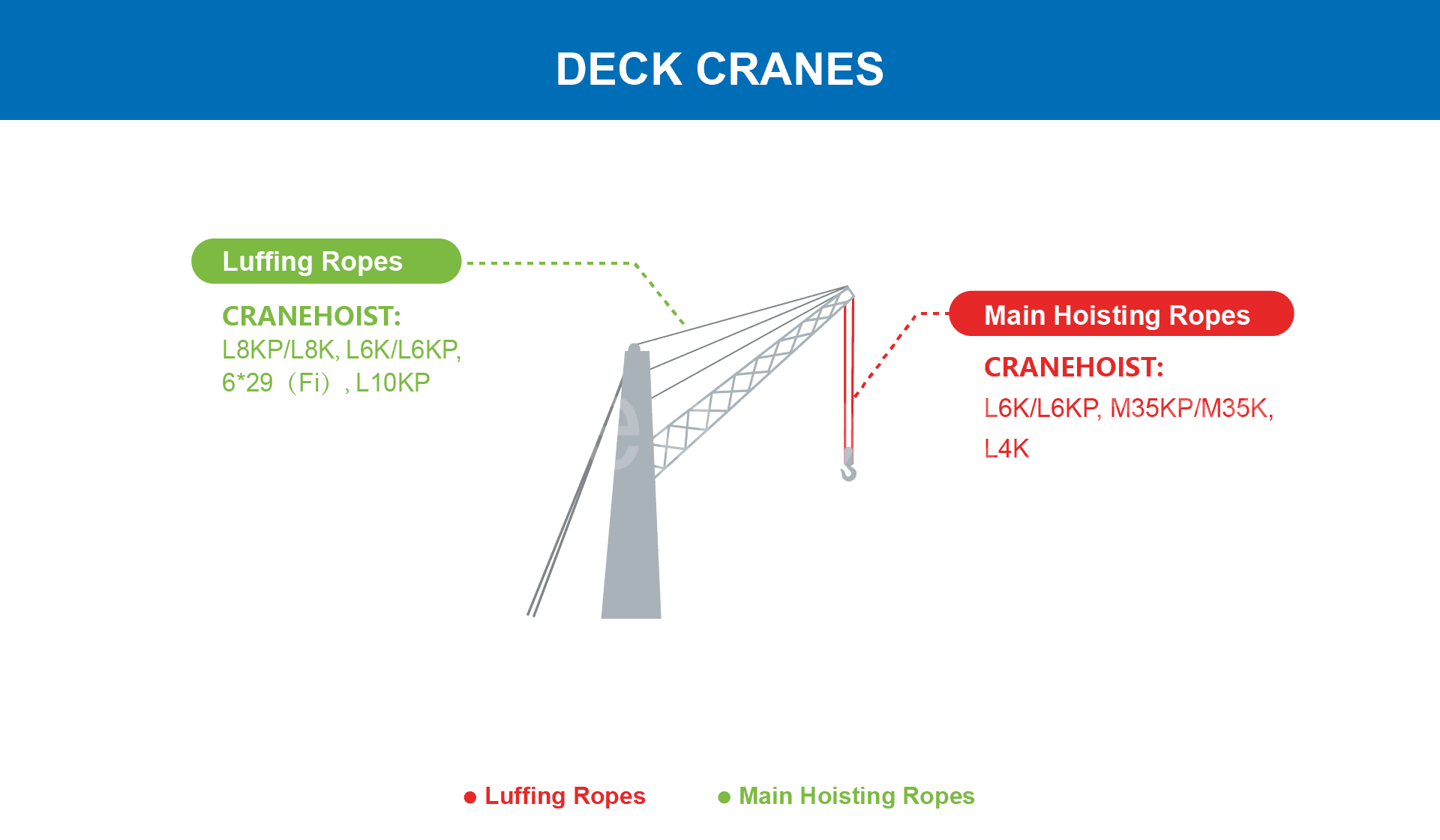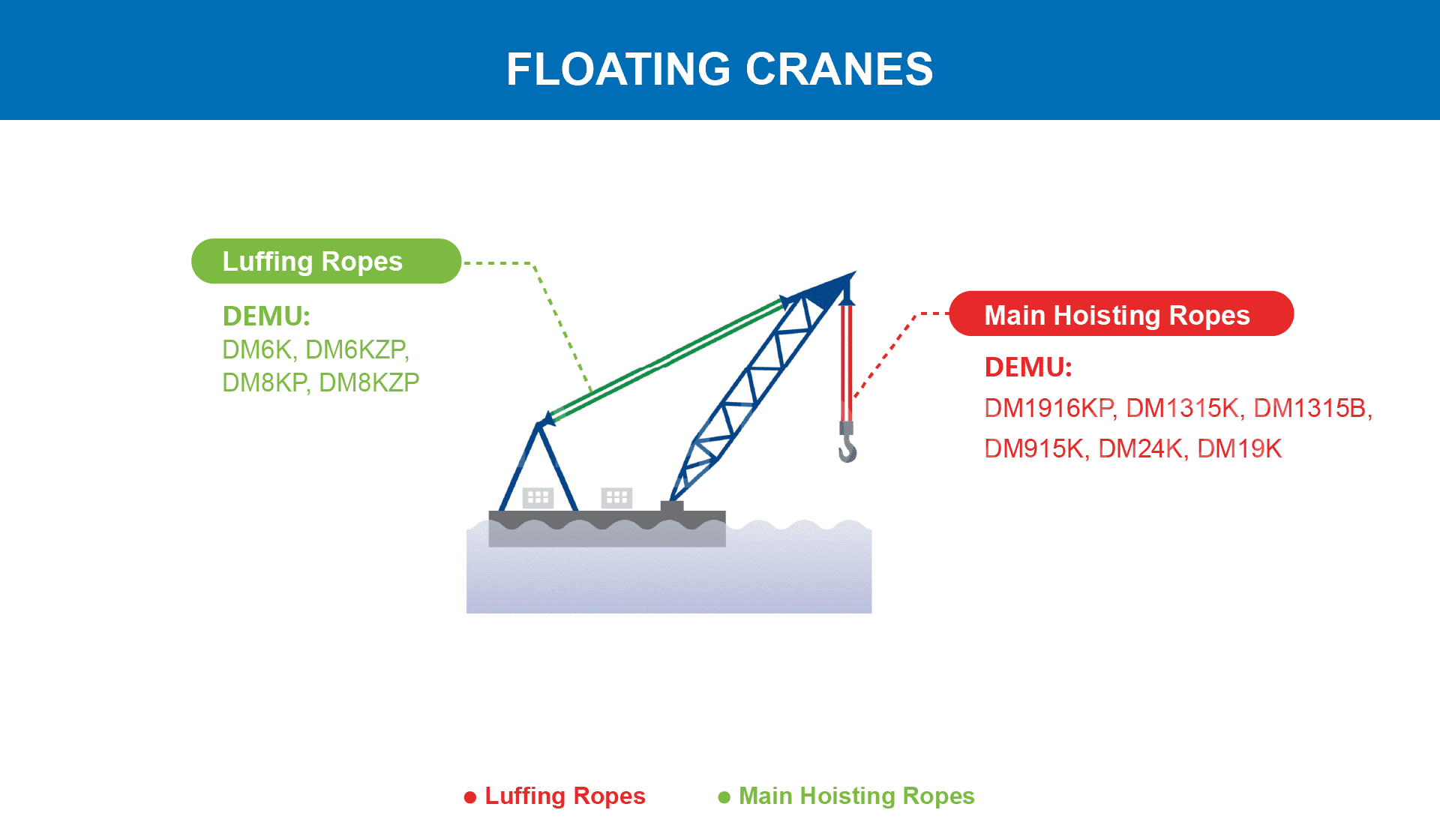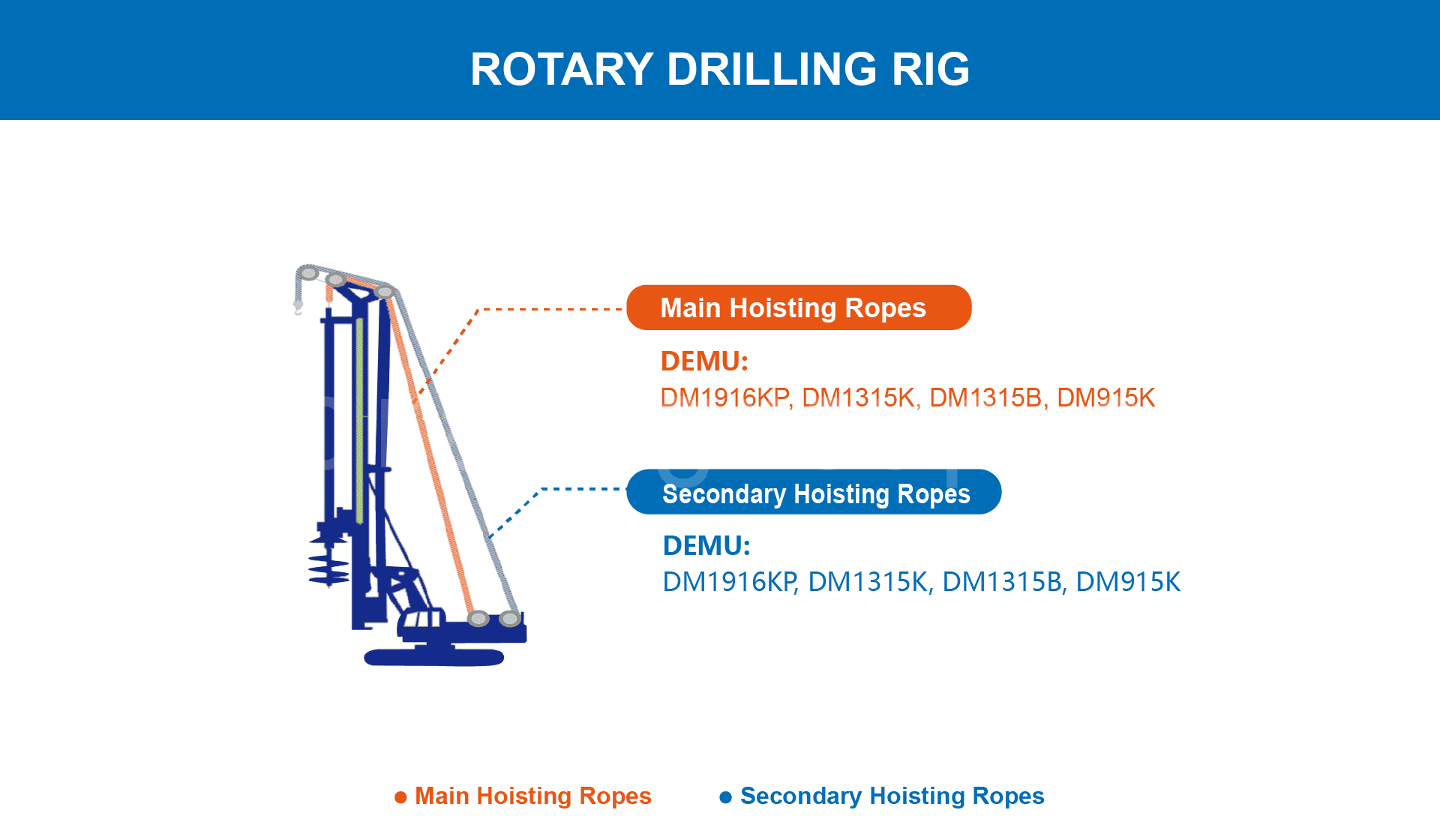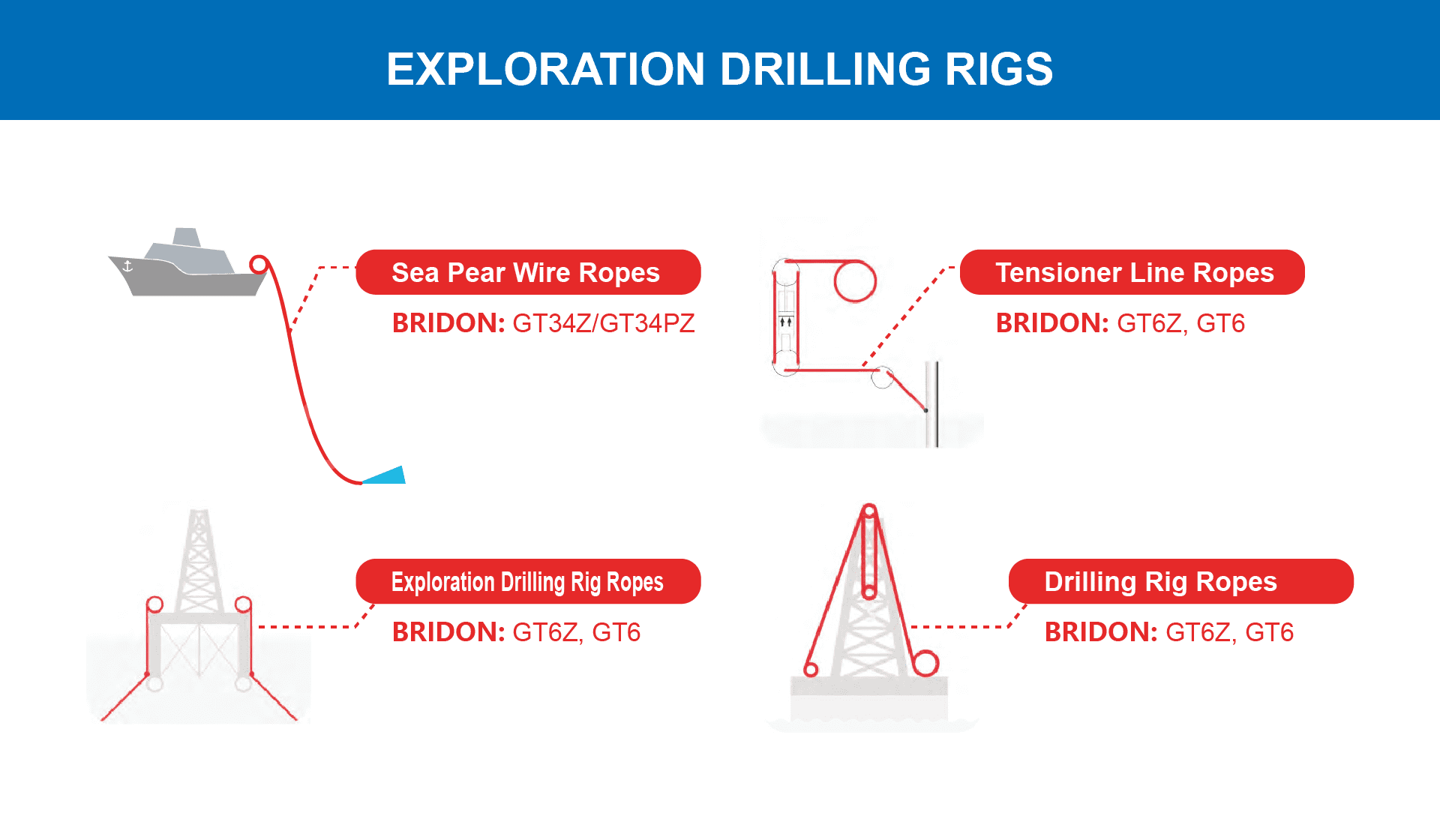 BRIDON
Wire Rope Features:
Rope twisting distance is the same
Compact strand structure
High breaking tension
Good fatigue resistance
Good bending performance, high flexibility, excellent coiling performance
Compacted structure, anti-extrusion
Reduced elongation, stable performance
Reduced sheave wear
Cost-effective, long service life, reduce rope change and stopping loss
CRANEHOIST
Wire Rope Features:
Consistent twist pitch of the wire rope, average force on the wire rope, improving the service life of the wire rope.
Good rotational resistance, verified by internal torque and torque test of wire rope.
Anisotropic strand compaction structure makes the wire rope very excellent contact surface, can increase the contact area of the rope operation, reduce the lateral wear of the rope.
More rounded and smooth surface, with a larger metal area, has a super high resistance to testing pressure and extrusion.
Very high breaking tension and modulus of elasticity.
Full lubrication of each strand of the rope during the manufacturing process.
DEMU
Wire Rope Features:
A high-performance anti-rotation wire rope for lifting compacted strands
Excellent anti-rotation properties
High breaking tension
Good bending fatigue properties
Very flexible rope structure
Good service life
Excellent resistance to crushing and abrasion
Good structural stability
Outer strand compaction, abrasion and crush resistance