Welding robot coming into practice
28 Oct, 2017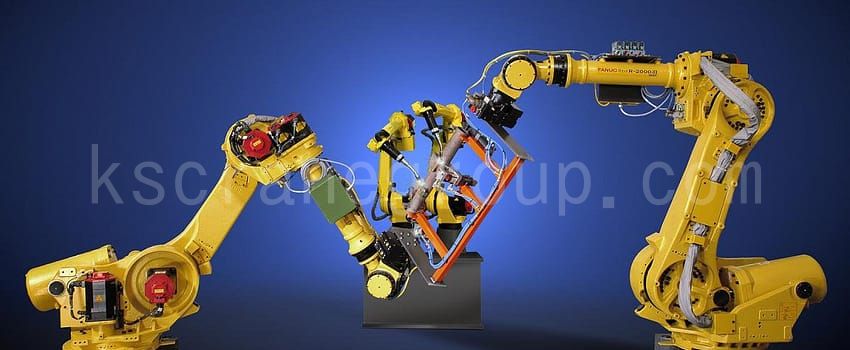 After commissioning, the welding robots are coming into practice and will be assembles with large scale.
Compare to by manual welder, there are below advantages on welding robot:
1. Increase production efficiency; The short feedback time, fast action, make the robot welding speed to 60-120cm per min, which is higher 40-60 cm per min than manual welder. Moreover, it can work constantly with 24 hours only if the electric, water, air condition meet the need.
2. Improve the product quality; During the welding, for manual welder, the welding result will be effected easily by current, voltage, speed, and rod length according to different workers. But for welding robot, with the parameters and motion curve, the robot will repeat the procedure precisely as parameters for weld joint is constant.
3. Reduce company cost; It is showed in the scale production: one robot can replace 2-4 worker with 24 hours each day. And it will be more apparently in accordance with the application of high level welding technology.
4. Easy to arrange product plan; Regarding to the high repeatable ability with precise order and parameter, the production cycle of robot is clear and easy to control production quantity, which makes the production plan clear cut. Maximized improve the production efficiency and comprehensive utilization of resource.