2 sets of 50t transfer car delivered to Singapore
26 Aug, 2017

At 27th, 2 sets of 50t Transfercar were delivered to Singapore.Generally, there are three power methods,namely powered by battery, cable, or rails.Client ordered is normal type, poweredby cable. Transfer car is widely used in workshop where you need traverse goods among different production assembly. Occupy small space, easy operation.
Each set was divided to packaged by20 GP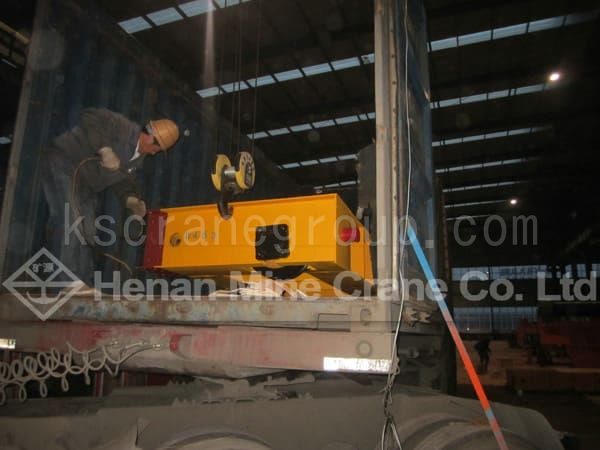 To avoid overturn during shipment,there will have some reinforce.

All material were packaged to besend to Qingdao Port.