5sets of Single Girder Overhead Crane to Macao
26 Aug, 2017

Last year, the only company in Macao houses cranes totally ordered 12 sets of Single Girder Overhead Crane from ourKuangshan Group. At April 2014, we delivered 5 sets of them like pictures showfollowings.
Main Beam and the End Beam are packagedby plastic woven cloth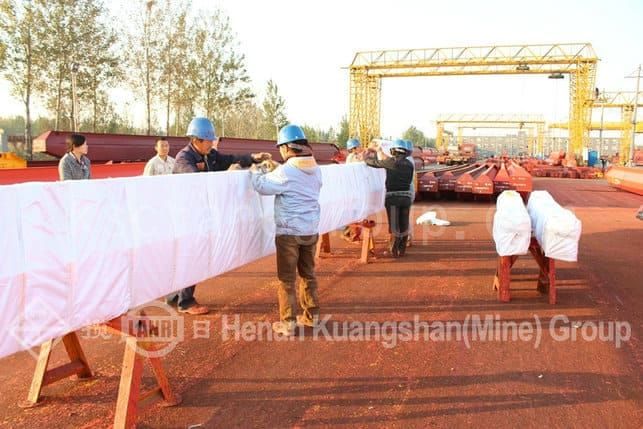 All goods are going to be deliveredto Macao.

Cranes are successfully installed.