Recently, Henan mine crane intelligent manufacturing robot family has added a new member---single beam crane main beam internal joint robot welding line.
Why we should add such an assembly line?
Because of production and Quality
We have innovated the crane production process. According to lean production, we have built several intelligent production lines for cranes. The daily output of single-girder cranes has reached 140 units, but it still cannot meet the needs of customers. Quality is our top priority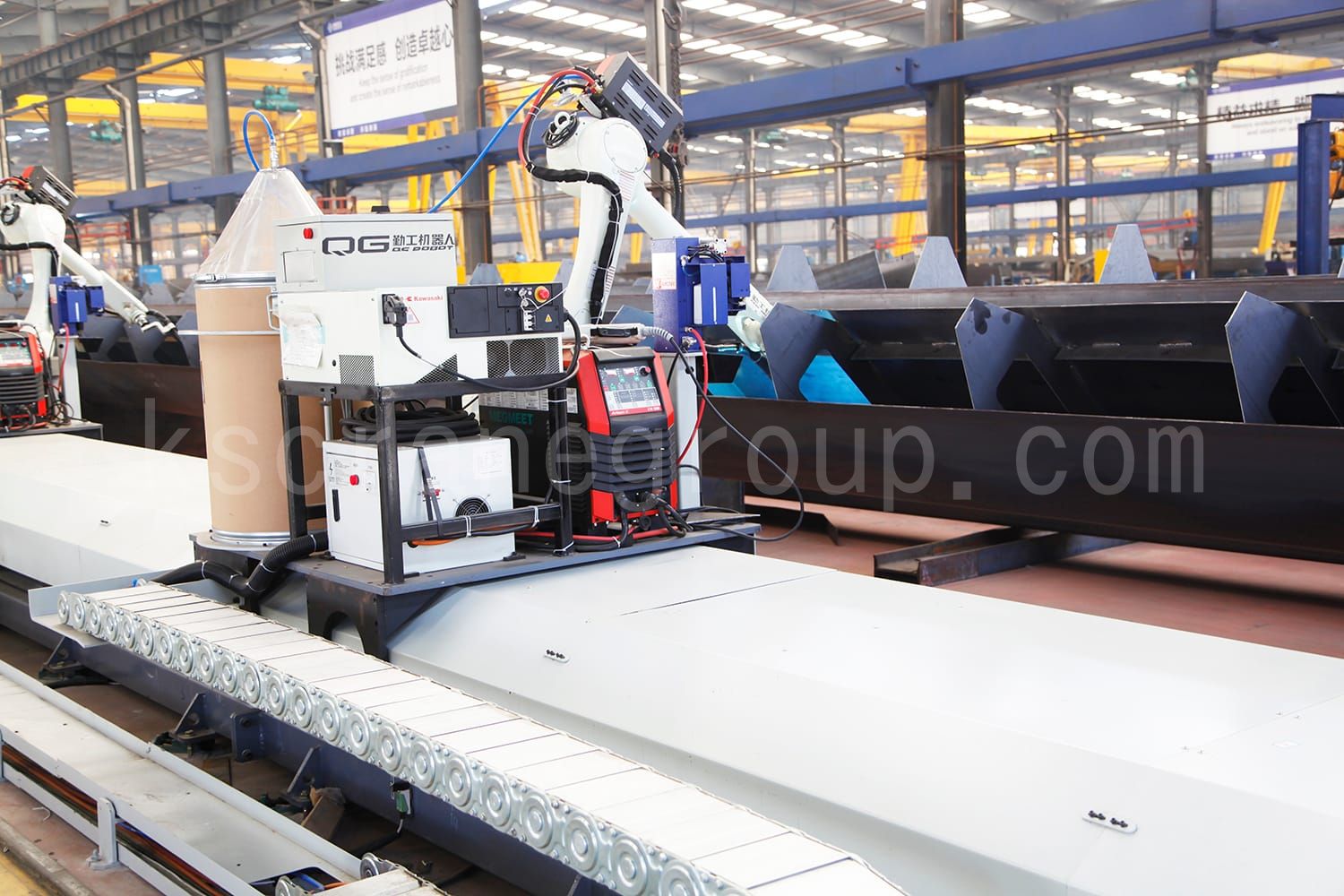 This welding line has a length of 25 meters and equipped with four Japanese Kawasaki welding robots. It can weld our standard products from 10.5m to 22.5m in various specifications. The welding range includes a one-time bottom, side, and slats. The welding is completed.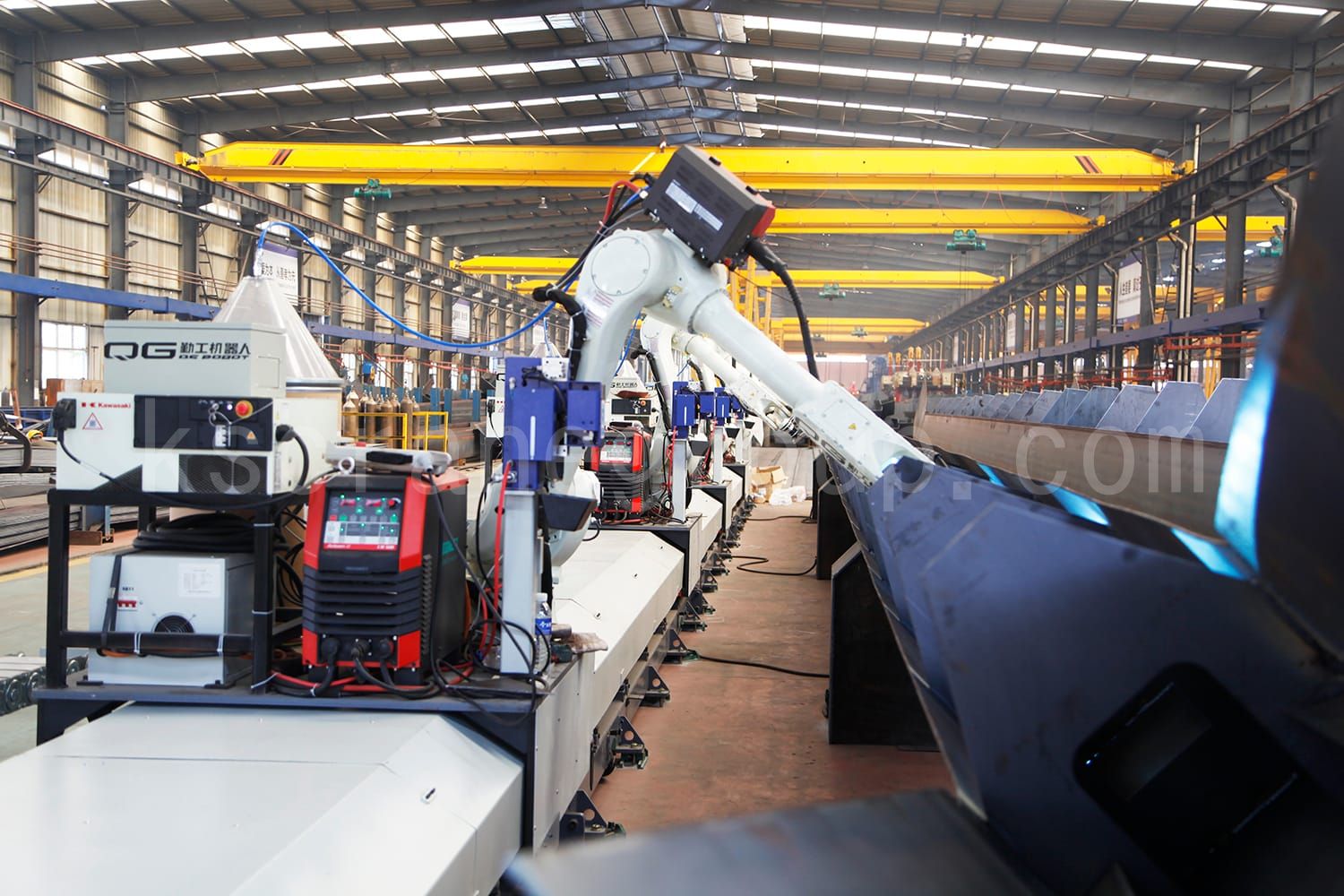 This welding line has the following characteristics:
1, fully automatic
This welding line combines a series of high-precision technology and many years of experience in the design and manufacture of cranes and automation. The automatic positioning of the products, the robot automatically finds the ribs, automatically identifies the starting position of the weld and passes the arc tracking technology during the welding process. Real-time correction. Automatically clear the gun, cut the wire and spray the lubricating oil during the welding process to prevent the splash inside the protective nozzle from affecting the welding.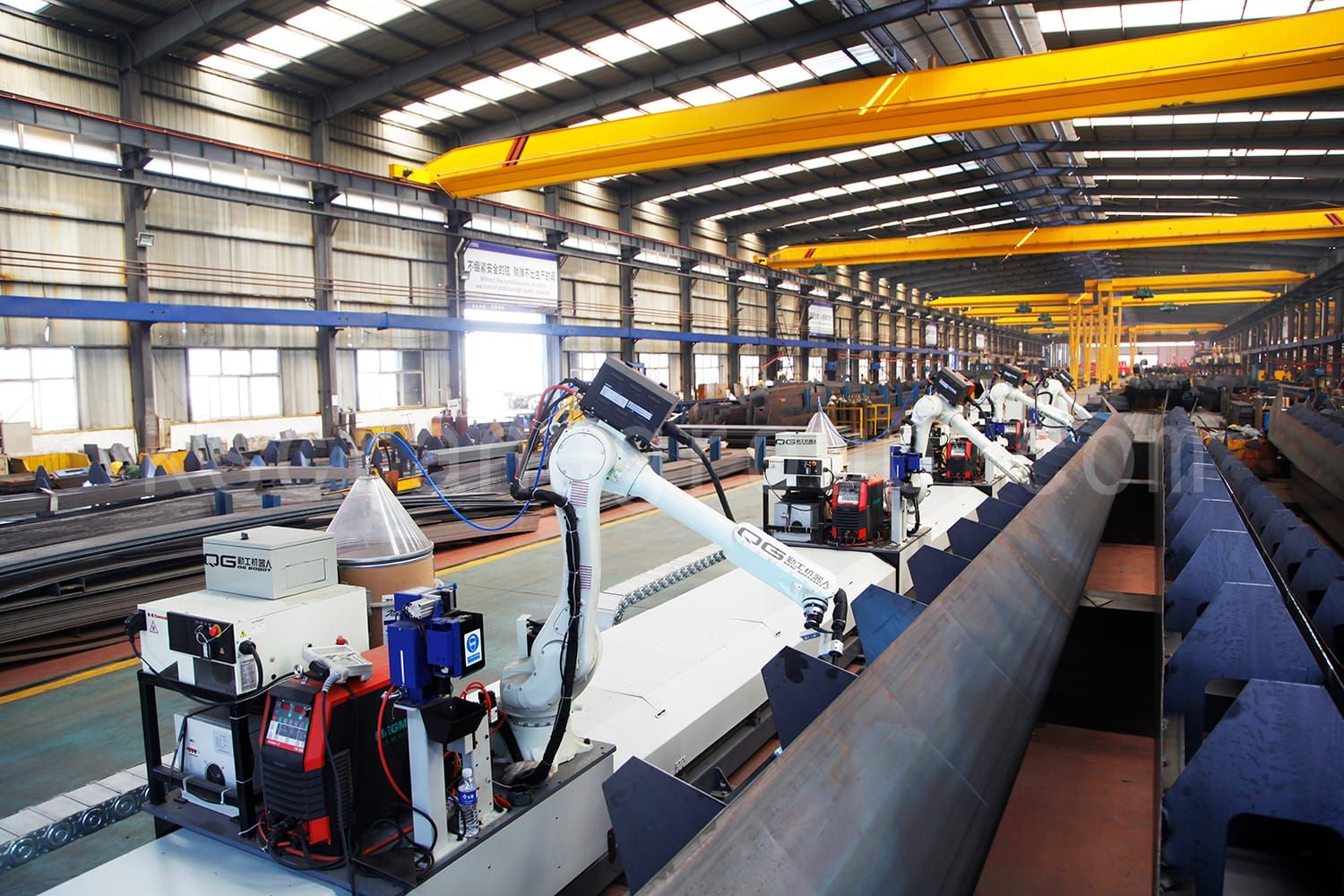 2, fully compatible
In the design stage, the workpiece welding rate was simulated by 3D simulation technology. Single-beam products with a length of 10.5 m to 22.5 m can be welded regardless of size, and various sizes of equipment can be adapted in the length direction. Four robots automatically search for ribs and automatically distribute the workload according to the length of the workpiece.
3, full coverage
The inner joint of the single beam is welded once between the weld between the rib and the U-shaped groove or the weld between the slat and the U-shaped groove.
4, zero defects
Compared with manual work, the welds formed by the robot are excellent in shape, the weld width is uniform, the surface is flat, and the defect is basically zero.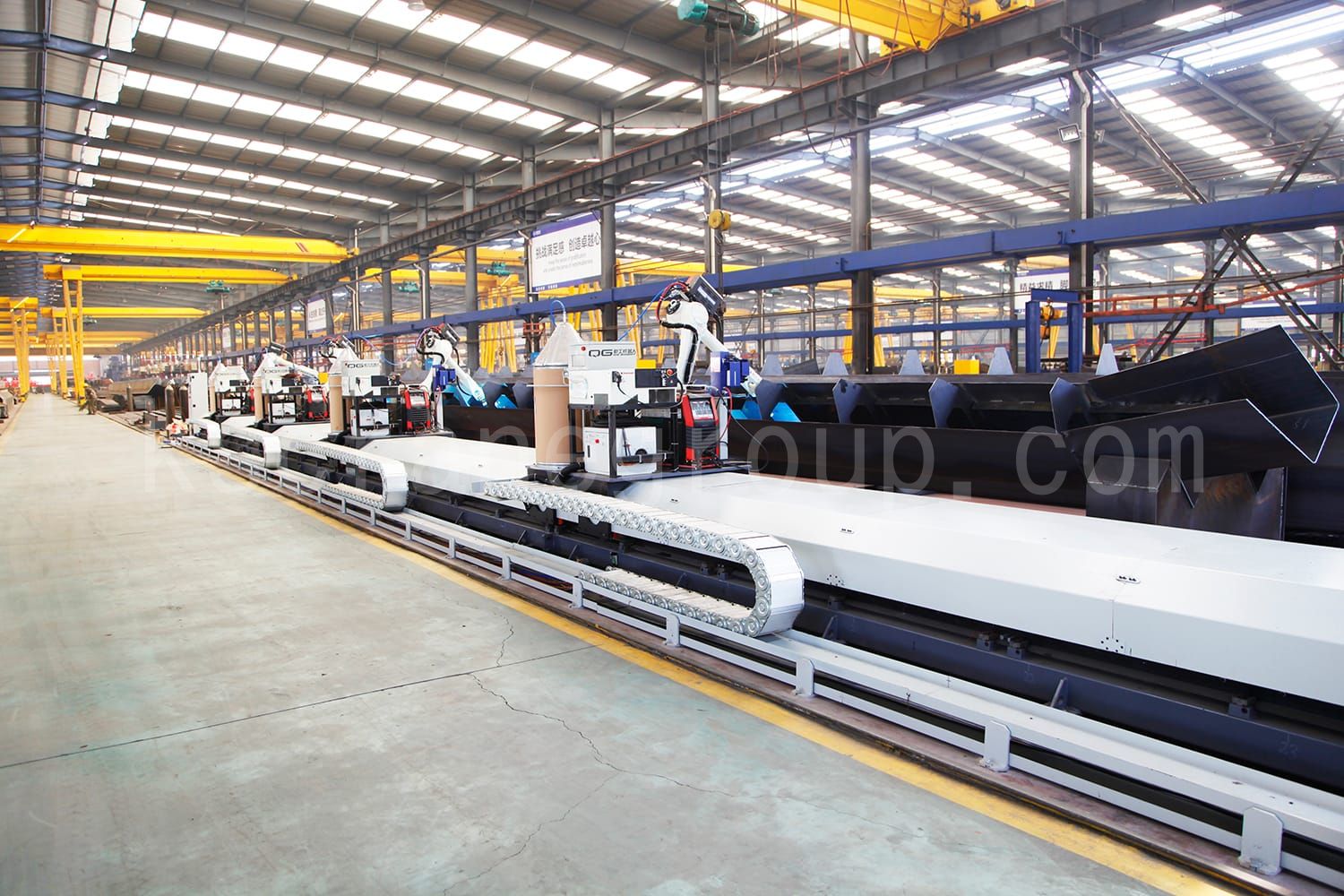 5, high intensity
Due to the uniform width of the weld, the damage caused by the stress concentration on the weld is greatly reduced, and the average weld height is higher than that of the artificial weld, which greatly improves the strength of the product.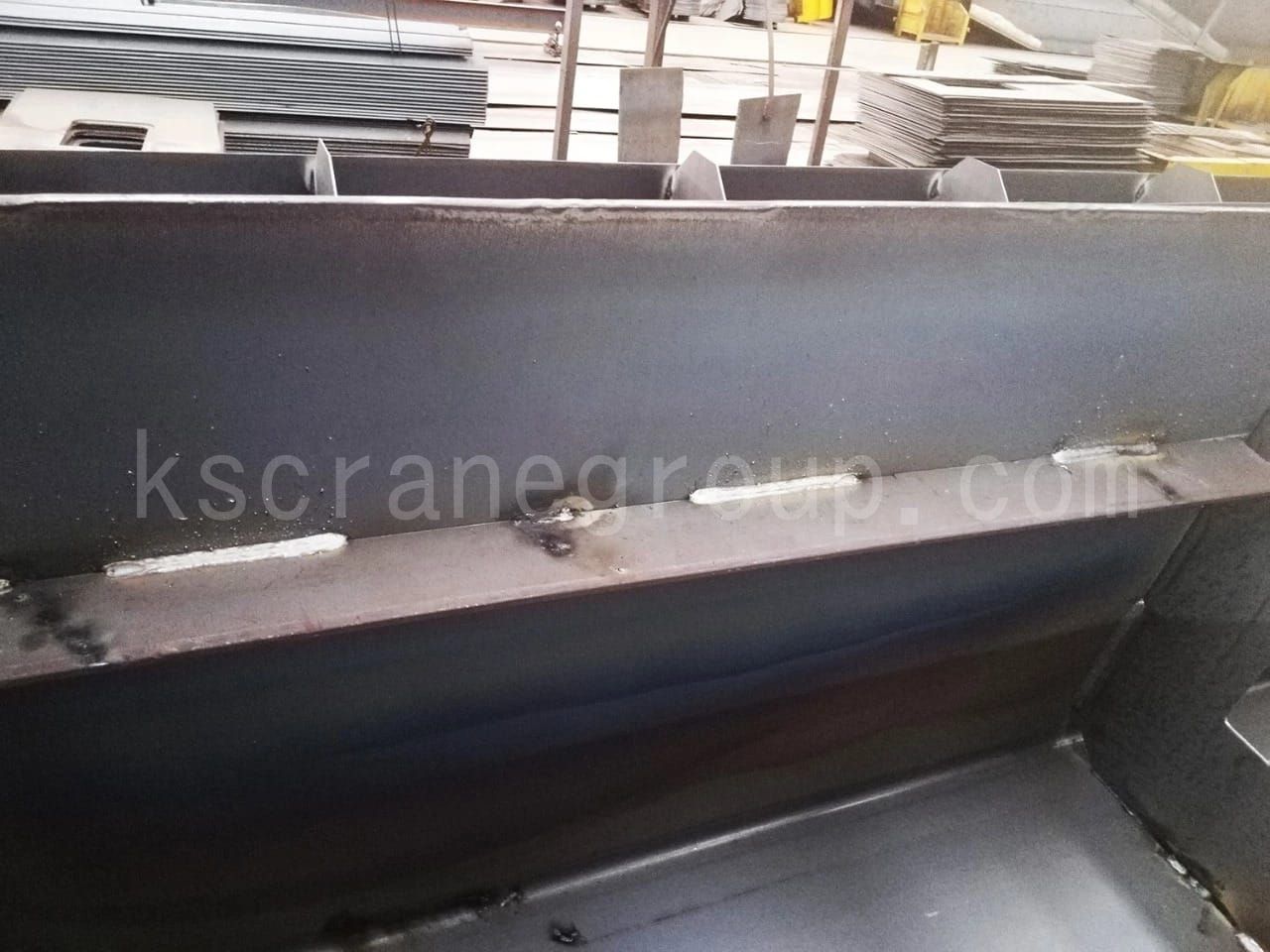 6, high efficiency
Four robots work together to automatically distribute the workload. Take the 5t-22.5m standard product as an example. Compared with manual welding, the efficiency can be increased by 30%.
7, high precision
The running device is powered by a servo motor, equipped with a precision reducer and a high-precision rack and pinion to ensure the running accuracy.